Welcome to a new weekly series here on the blog. The Sunday Edit will be the place readers can get an inside peek at the lifestyle that inspired this very site. Our founder will take you through her week as she navigates motherhood, fashion, wellness, and life as an Indigenous business owner. Plus we'll fit in extras that didn't make the cut for our blog or newsletter.
Hello! How was your weekend? We just finished the preliminary stuff at the house today and moved into The Cabin. Which will now be our home for the rest of the summer. But more on that this week, for now let's catch you up on the stuff you missed.
Cup of Jo Interview
Last month I was interviewed about life as an Indigenous woman and what it's like raising children in Canada. We chatted about growing up on a native reservation, crossing an ice road, and raising children in an Ojibwe community.
The article went live a few days ago on Cup of Jo! You can read about it HERE. Also, I just have to say that it was an absolute dream to be able to share my truth on one of my favorite blogs of all time. So thank you, Joanna and Jannelle!
Toronto Trip
I had a few meetings in Toronto as well, which I was able to coordinate with the Reef Canada event. I also figured it would be fun to take the kids and my mom so we could go for dinner and finish our back-to-school shopping.
I'm also sharing one of my favorite rooms at the Shangri La on the blog this week. I always get asked how I stay so inspired when it comes to home design. The truth is, hotels are one of my favorite ways to get inspiration, and the Shangri La did not disappoint. So stay tuned because I'll be sharing more soon.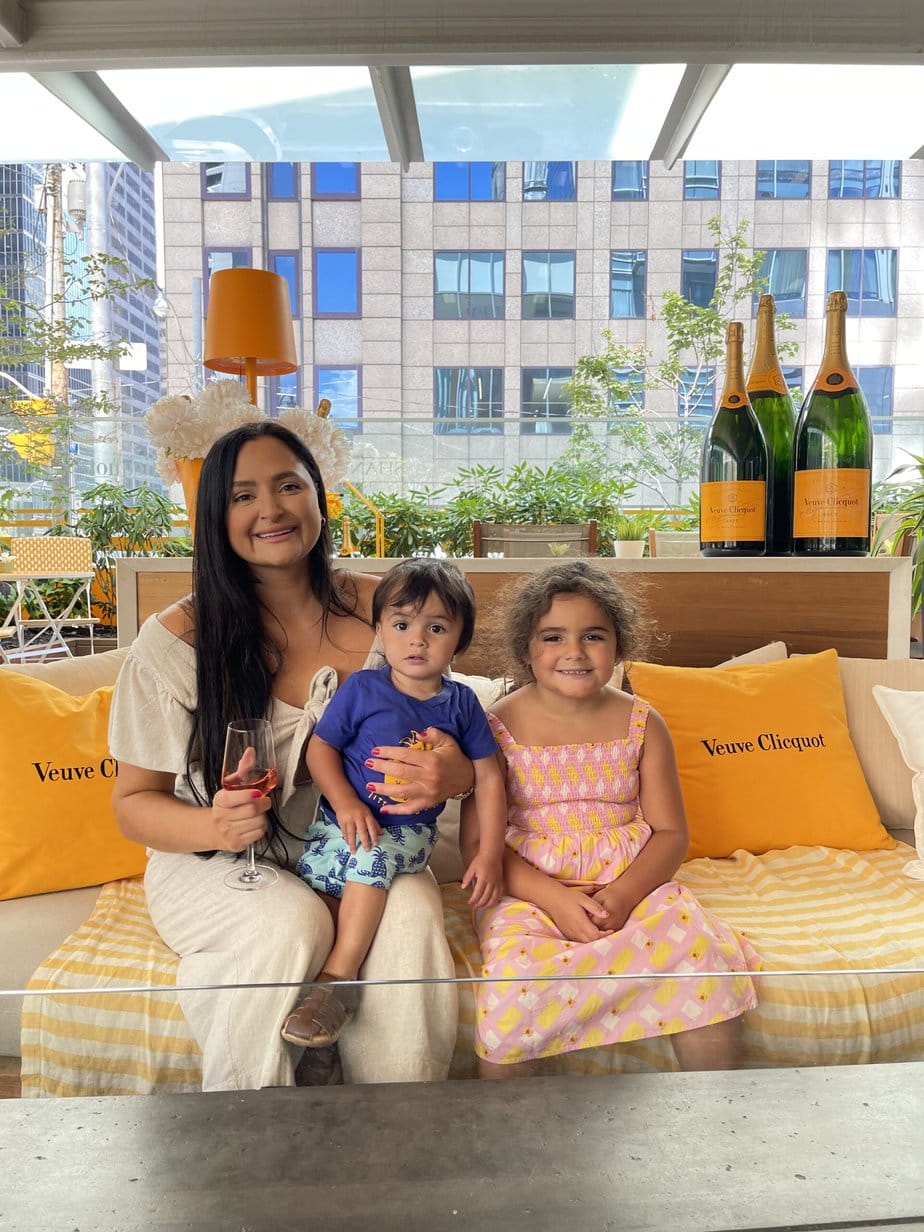 An Update on Our New Puppy, Scout
So many of you have been asking for an update on our new puppy. I'll share a fun puppy must-haves soon, but for now, I thought I'd share a few of our personal favorites. Scout is a German Short Haired Pointer, and they are notorious for being high-energy, with a lot of character. So we've had to make some changes to our lifestyle to accommodate him. Things like a 30-minute walk and a good game of fetch have become a new part of our daily routine.
I recently ordered this new bed for him from Urban Outfitters, and I can't wait to get it. These bowls are another favorite, and probably the most important must-have is the Apple AirTag.
Being a curious pup, I was a bit worried about our backyard which spans miles into a provincial park. But with an AirTag thats attached to his collar, we can now have a piece of mind knowing where he is at all times.
Dog Basket | Air Tag Dog Collar | Slow Feeder Dog Bowl | Apple AirTag | Personalized Dog Bandana | Anthropology Dog Bed | Large Dog Rattan Dog Basket | Raised Ceramic Pet Bowls
Click the picture or the words above to shop.