The Ontario Wine Guide – notes of my favorite pairings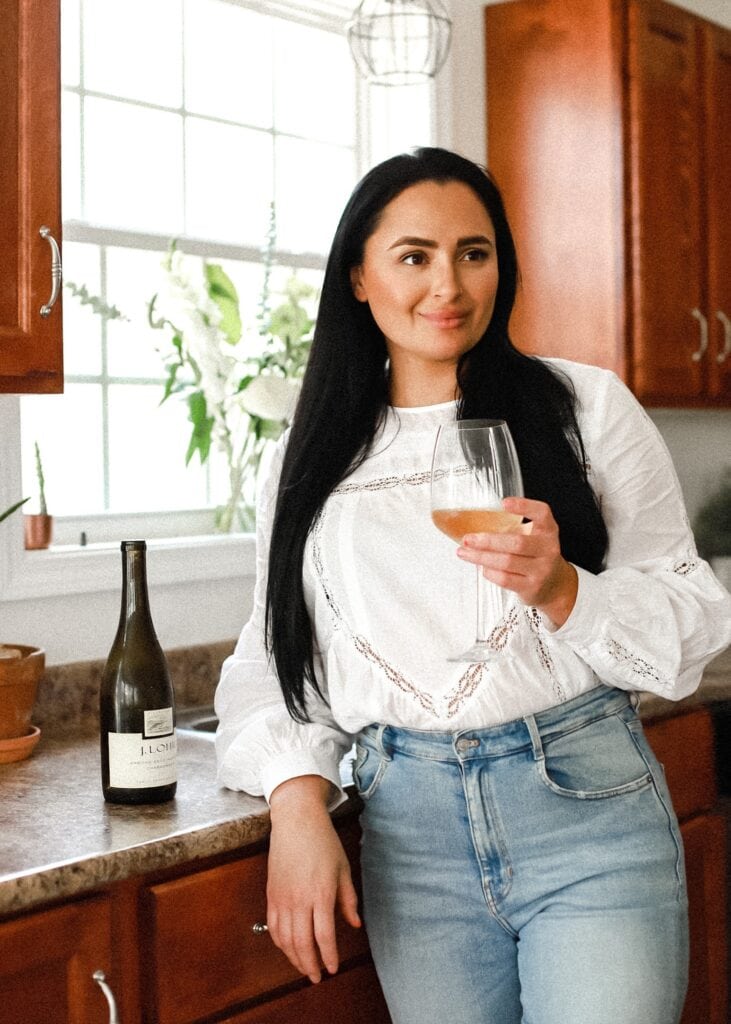 This is a guide to my favorite Ontario wine including some of the best from around the province. When I set out a few months ago to track down the best local wine I didn't realize how many wineries there were. While I'm still working my way down the list I thought I would still put together this post since I've been getting a lot of questions about wine recommendations.
Below are some from my current rotation of bottles that I've been drinking a few times a week. Most nights when I'm cooking dinner I'll have somewhere between 1 – 3 glasses. The bottles that we currently have in our wine collection are an ode to another week at home. I've had more time to test out wine from different wineries and really get the pairing just right.
Sharing is caring especially when it comes to wine. That's why I've also shared some of your recommendations as well. As you know I love wine and I also love a good wine recommendation. Lately, I've been gravitating towards pinot grigio and enjoying the dry wines more.
I hope you get to use this guide to find your next bottle of Ontario wine.
Ontario White Wine
Palatine Hills Wild and Free Pinot Grigio 2017 – I've been enjoying this wine with dinners like grilled salmon or anything with a good spice to it. The wine has hints of apple, pear, and grapefruit.
Quai Du Vin Signature Series White VQA – This is what I consider an everyday wine. It's the off-dry wine you have when your sitting in the back yard, making dinner or pretty much whenever you want.
Wayne Gretzky No. 99 Riesling VQA – This is one of the rieslings I have right now, and I'm enjoying it. I've been having it with either grilled chicken or stir fry.
Peller Estates Signature Series Chardonnay 2016 – Clearly there's a theme here, but this is another great wine to pair with salmon or something like turkey.
Ontario Red Wine
The Foreign Affair Apologetic Red 2016 – This is one of those fancy cabernet francs that you would bring to a friend's party or lake house. It's spicy and rich but manufactured for 18 months in French oak barrels. This is why this wine is the one you bring when you want to impress.
Flat Rock Gravity Pinot Noir 2016 – I wanted to include this wine because not only is it a great wine but its also sustainably made. Gravity refers to the Flat Rock gravity-fed system that reduces the energy required to move wine through the winery. It's also a nice nod to the weight they place on their commitment to sustainable winemaking.
Jackson-Triggs Merlot – I have been a fan of Jackson-Triggs for years. You can't go wrong with it and it's one of the wines I buy when I can't decide what to get. Its a smooth, dry wine with a soft finish.
Rosé
Stratus Wildass Rosé 2018 – I call this the BBQ wine. It's perfect for the summer days in the backyard when you want something a little more fun and floral.
Your Recommendations
Cuddy by Tawse Chardonnay 2014