Review of The Westin Hotel in Ottawa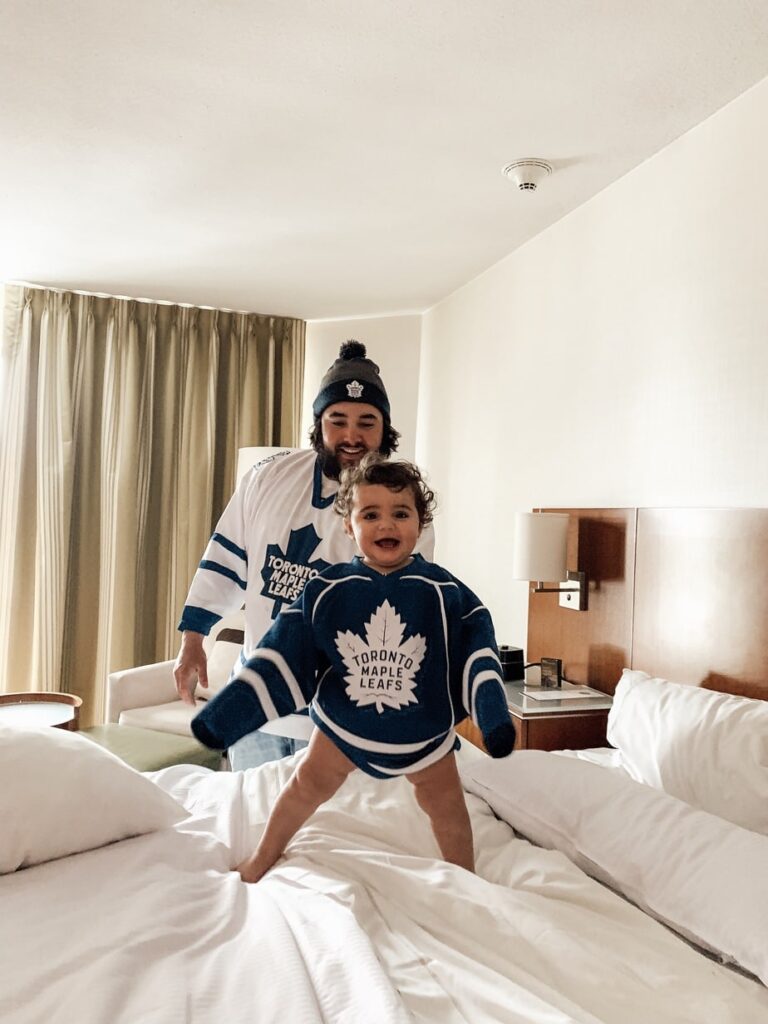 This Review of The Westin in Ottawa is not sponsored, and is our honest opinion.
Review of The Westin in Ottawa
As you can tell from the photos we were in Ottawa to watch the Toronto Maple Leaf's hockey game and celebrate my husband's 27th birthday. I had heard a lot about the hotel and I knew I wanted to give you an honest review of our first time staying at The Westin in Ottawa.
The hotel is conveniently located between Parliament and Byward Market. It overlooks the Rideau Canal, has passageways into the Rideau Centre Mall and the Shaw Centre Convention Hub. I wanted to stay somewhere central and within walkable distance from things like the Parliament building, Markets and Museums (which was a bit far to walk in the winter). That way we could get out and do some sightseeing while we were there.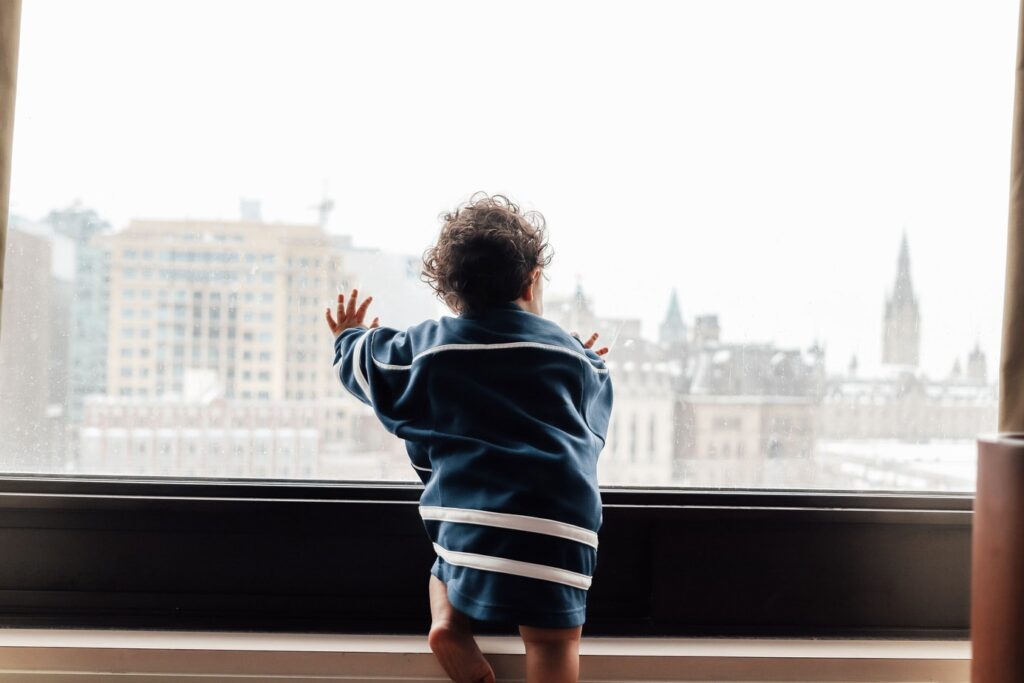 Rewards & Perks
We had a wonderful experience checking in to The Westin, it was fast and easy. I would recommend that you sign up for Marriott Bonvoy which is free. With the rewards, you will get free Wi-Fi (otherwise you have to pay per day), mobile check-in and points that could get you more discounts in the future.
Parking
The only thing I wasn't too happy about was the parking. It was really expensive (over $50) and it was really sketchy to get in and out of the underground parking lot. There was also very few options nearby that we trusted, especially since we had our daughter with us and it was winter.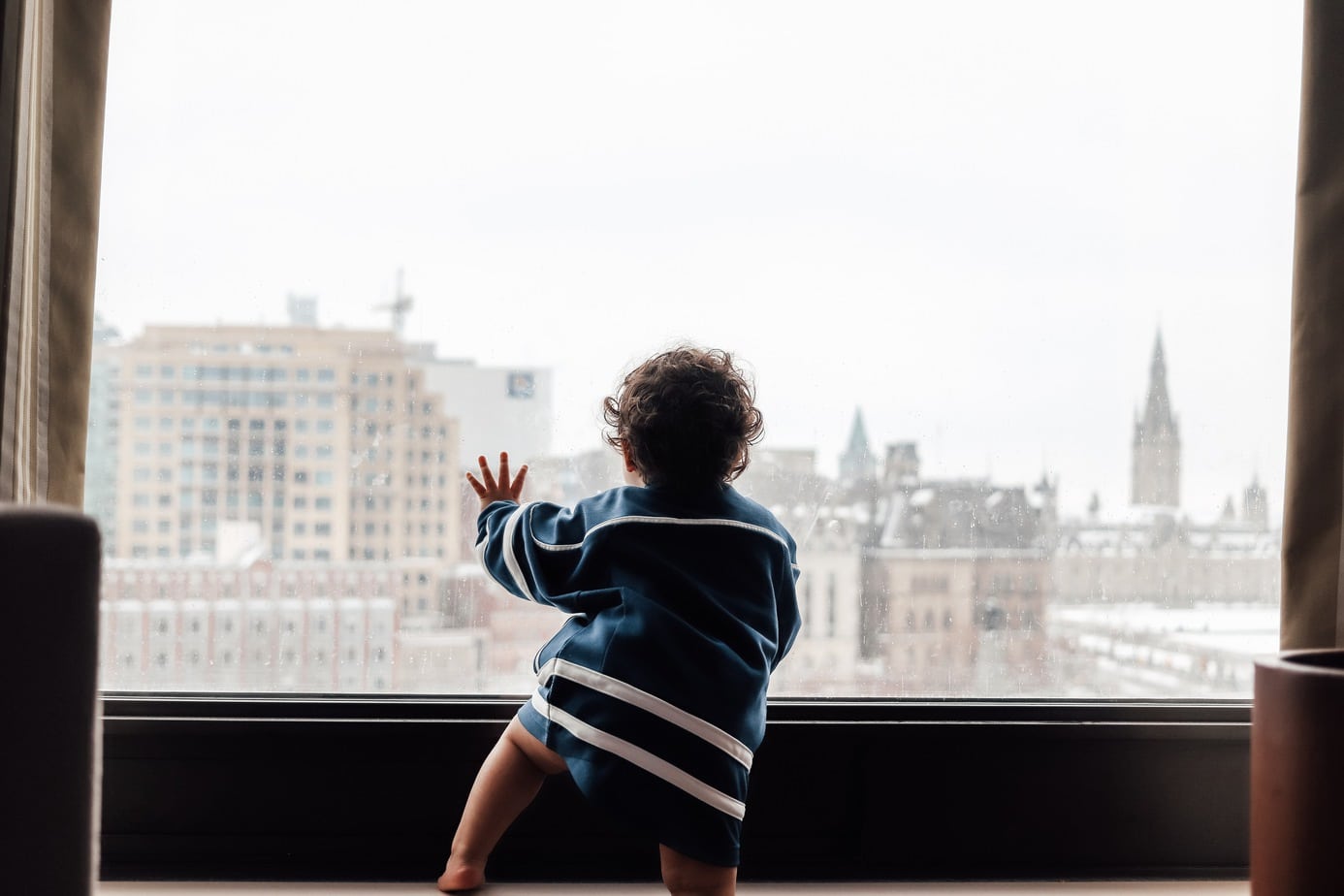 The Views
My only stipulation was to have a room that overlooked Parliament Hill and the Rideau Canal. I pictured how beautiful it would be waking up in the morning overlooking the city.
It's important to note that for a view like that you should expect to pay at least $300 per room. It is very expensive but I do have to say that the hotel rooms are clean and spacious.
Facilities
Now that we have a child one of the necessities for every hotel is the facilities need to include a swimming pool. Everything else like the hot tub and sauna is a bonus of course. Luckily the Westin Hotel in Ottawa has an amazing pool that overlooks the city including Parlament. The gym is another necessity and I was very impressed with the amount of equipment they had like squat racks, free weights, and even the latest Peloton Bikes. I also want to note that the facilities were extremely clean.
Another thing to note is the hotel offers massages by RMT's and offers a private spa for in-house massage therapists to give your massages in your room. It was reasonably priced but so booked up that I couldn't get in. I would recommend calling ahead of time.
Room Service
Room service was another good experience. We ordered room service a few times during our stay and each time the food was amazing and the service was fast. I had no complaints.
The Westin in Ottawa is connected to the shopping centre so you do have access to Starbucks Coffee in the morning without leaving the building. Which I found wonderful since I love waking up with My Calorie Friendly Starbuck's Order.