How to Make a Rattan Pendant Light
Post Summary: We're sharing how to make a super affordable Rattan Pendant Light in a few easy steps.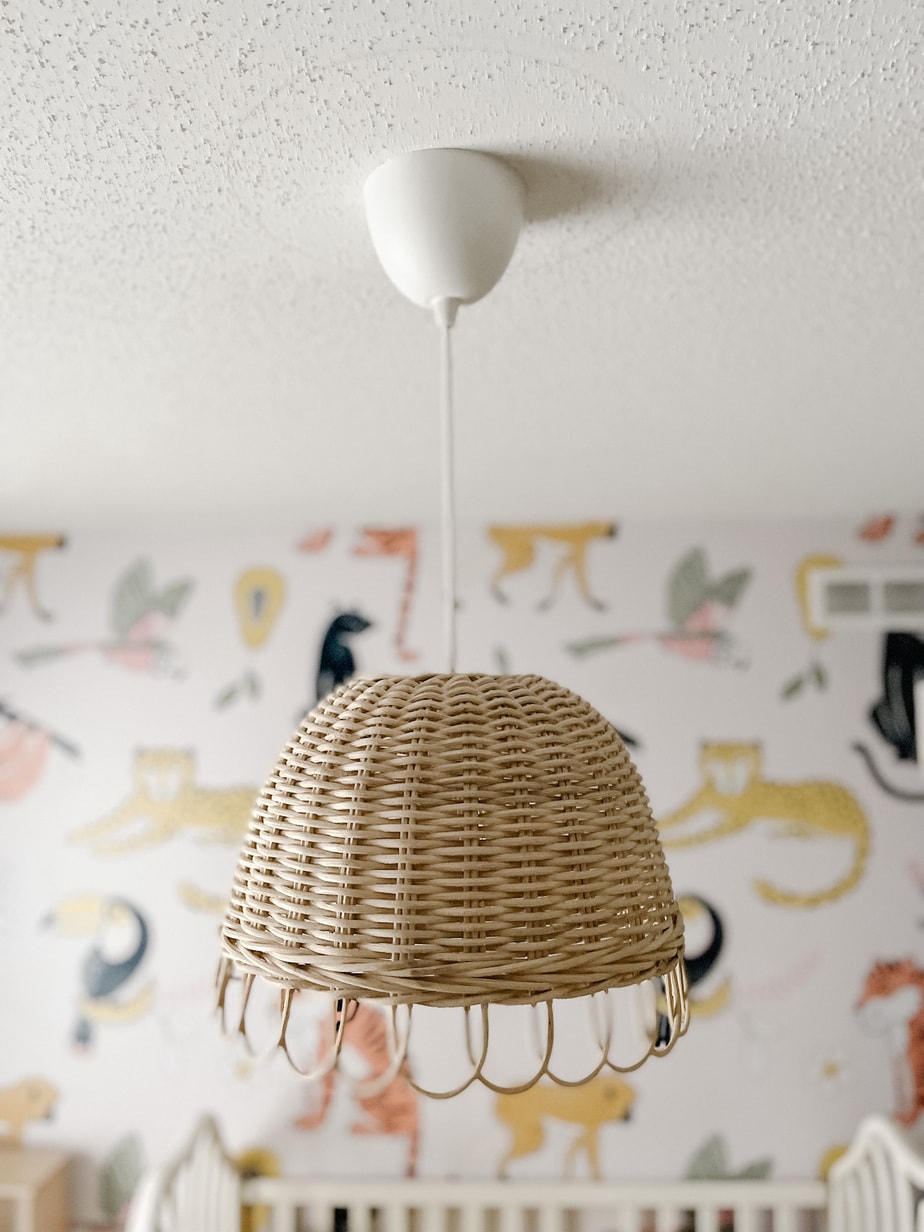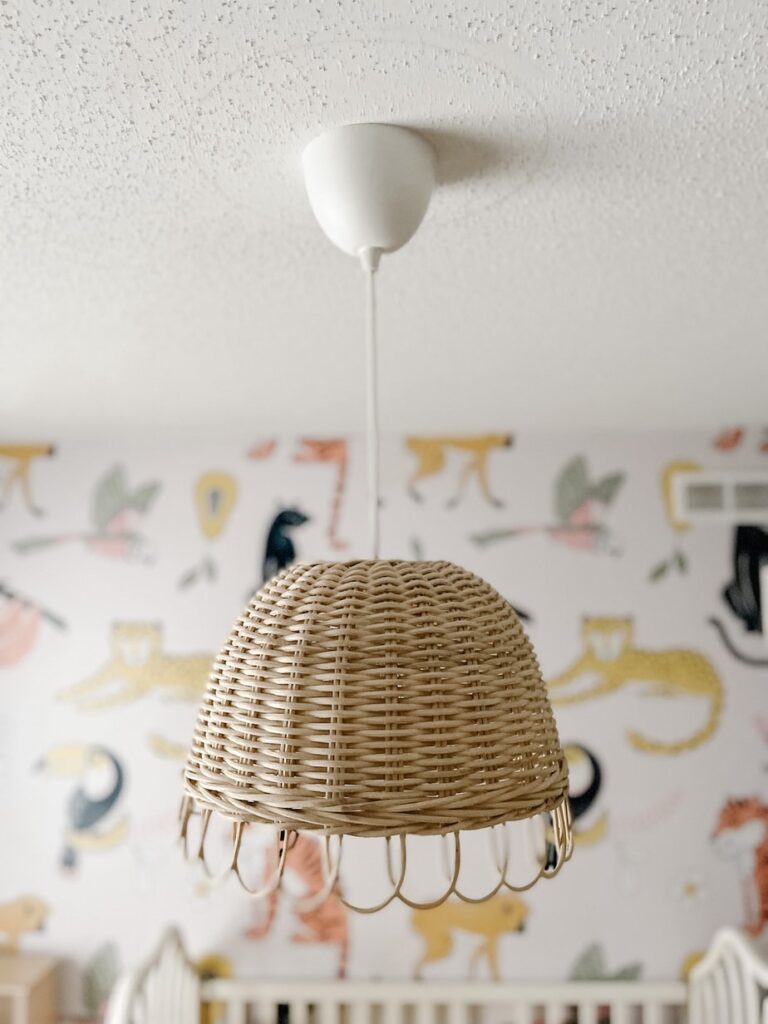 This article was first published on Cottage Living and Style on July 10th, 2020. It has since been updated and refreshed.
Rattan pendant lights used to be for boho styles, but in recent years we've seen them used in a wide range of homes. From mid-century modern styles to farmhouses, basket lights have become a cult favorite.
For good reason! Not only are they beautiful but they can be really affordable as well.
Today we are sharing a really easy and affordable DIY that adds the right amount of texture to a room.
Why you Need a Rattan Pendant Light
When we were planning the kid's bedroom makeover, I knew two things. I wanted to have a jungle theme and I wanted a rattan pendant light shade. But with most of the budget spent on other areas of the room, I knew if I wanted it I would have to make it myself.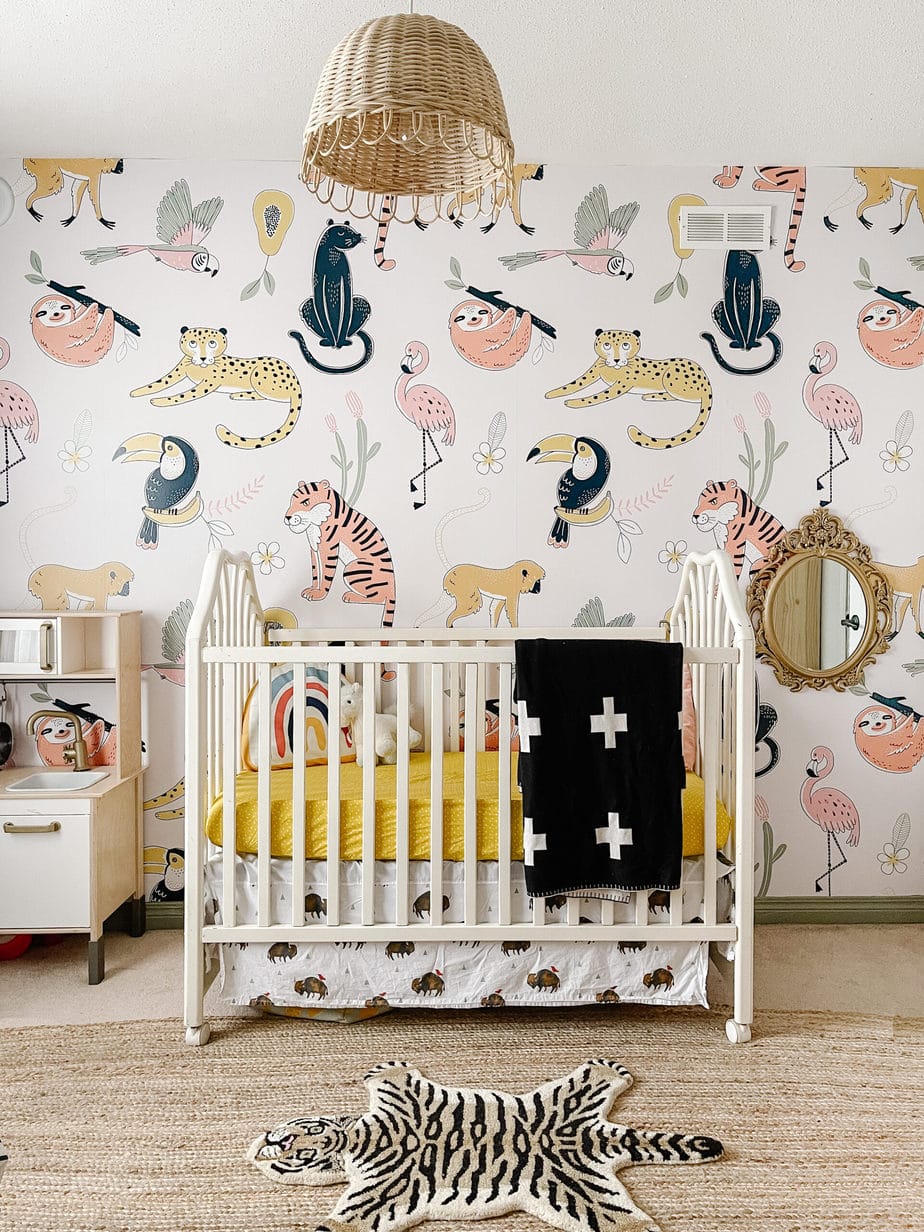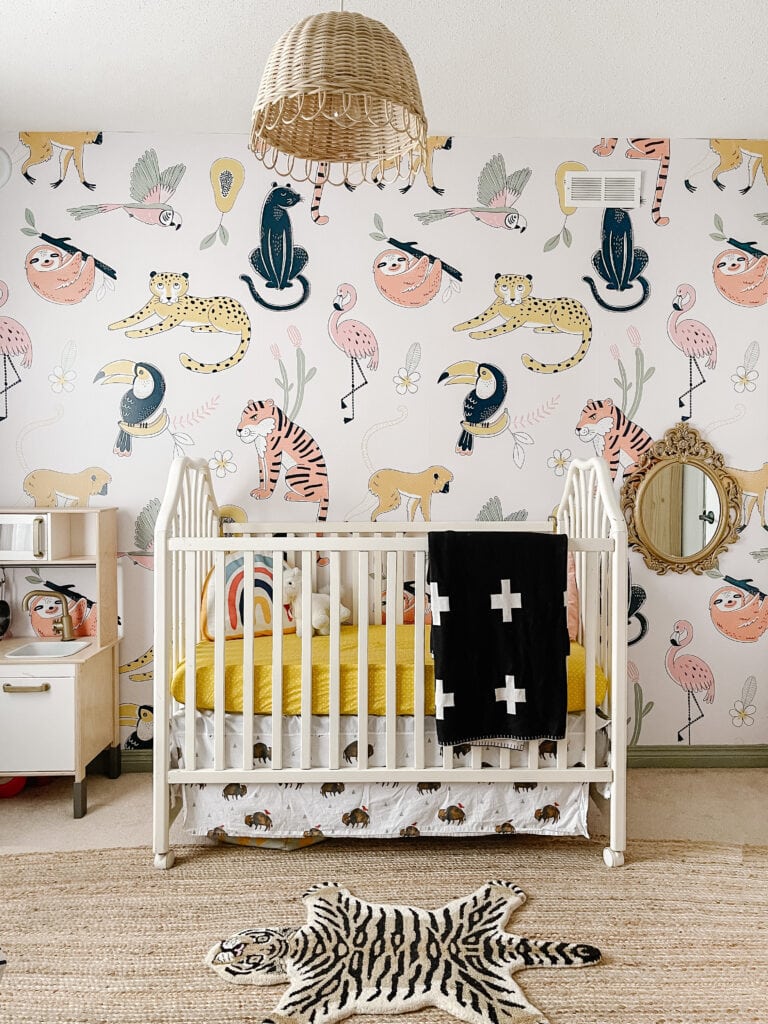 Materials to Make a Rattan Pendant Light
For this DIY, the materials are very simple and also customizable. Because you're using a basket as the basket light shade, you can choose one that goes with your style.
DIY Pendant light kit (Plug-in version)
DIY Pendant Light Kit (Hardwired version)
You may need a drill set
Rattan basket (or these options here, here, and here)
To make a black rattan pendant light, the steps are the same only with a black basket.

How to Make a Pendant Basket
Find the Middle of the Basket
The first thing you should do is find the middle of the basket. Most basket lights will be easy to find where the middle is. Usually, with a rattan basket, you'll be able to see there is already a little hole there.
Drill a Hole in the Middle of the Basket
Once you found the middle, drill a hole very carefully. Make sure the hole is big enough to fit the cord through properly. But also not too big or the basket will sit a little off when hanging.
To do this we used a drill bit that was 1 cm larger than the pendant's cord.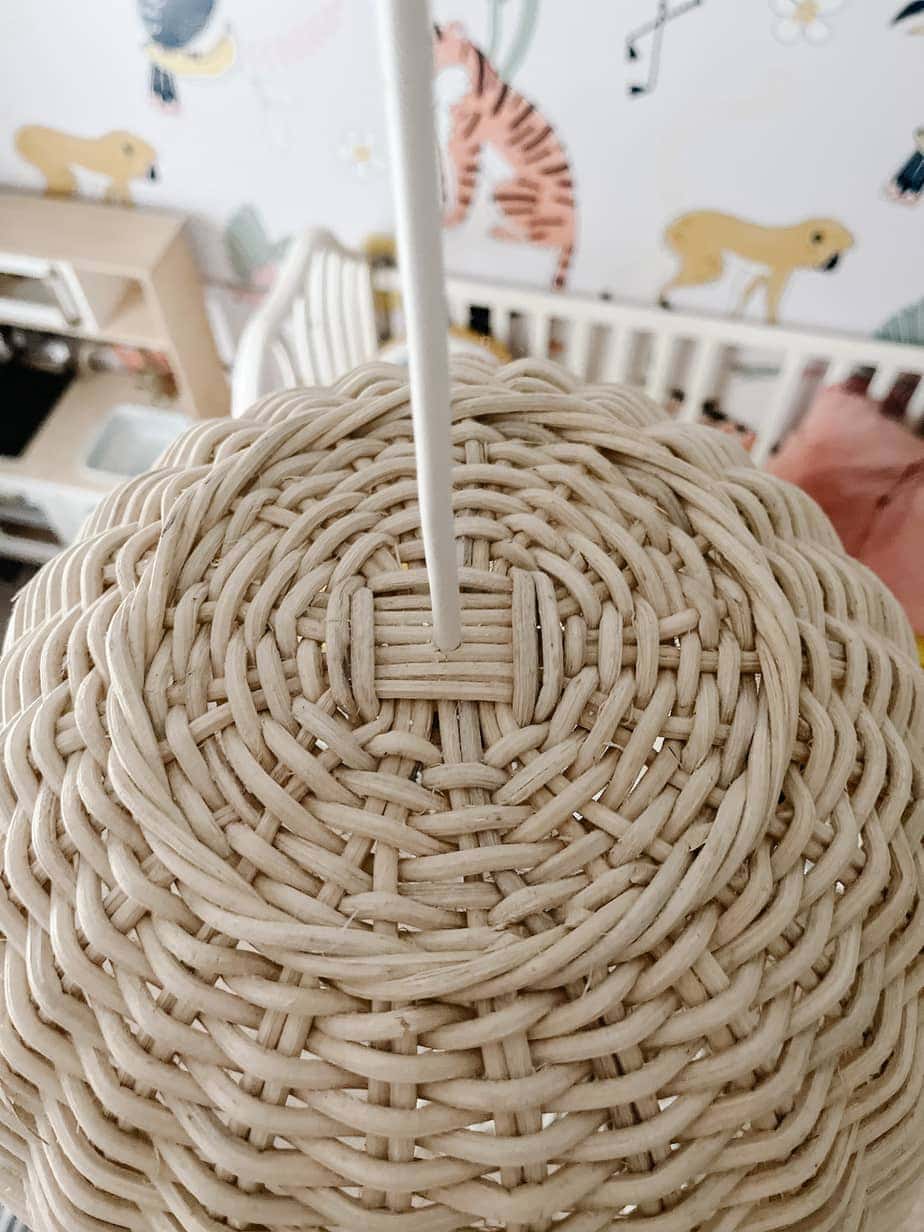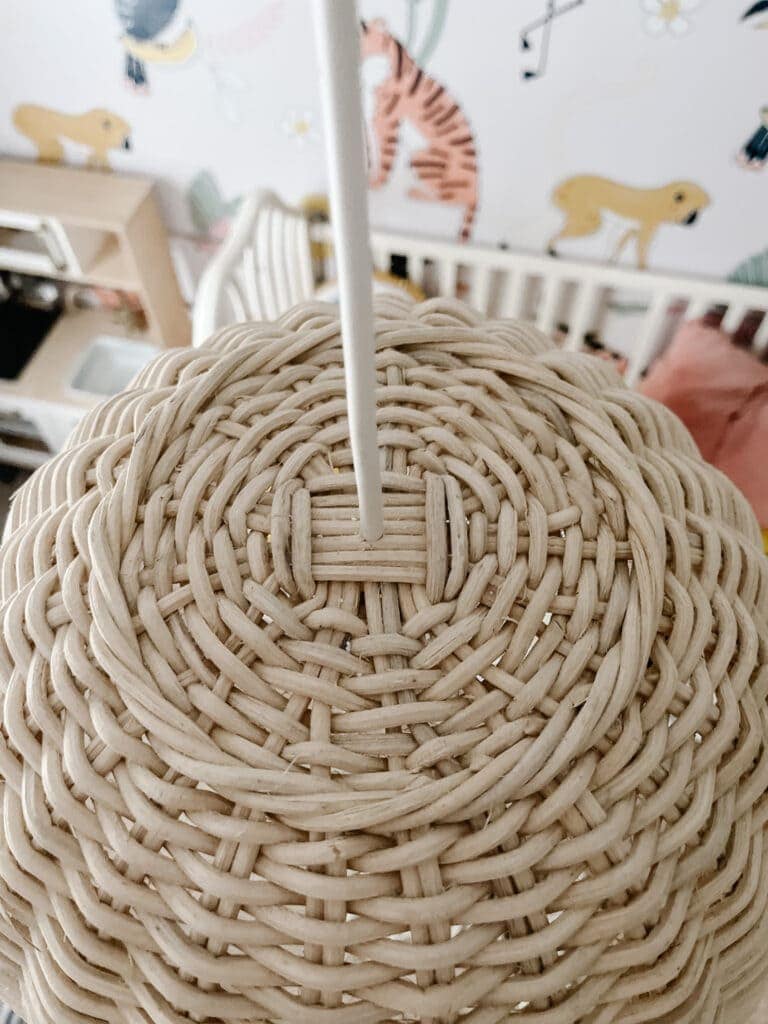 Follow Directions of the Pendant Light Kit
Once that's done, you can now put the basket light fixture together.
If you are using a DIY Pendant Lighting Kit, make sure you follow the instructions. However, most are straightforward and easy to understand. If not the video I shared below should help.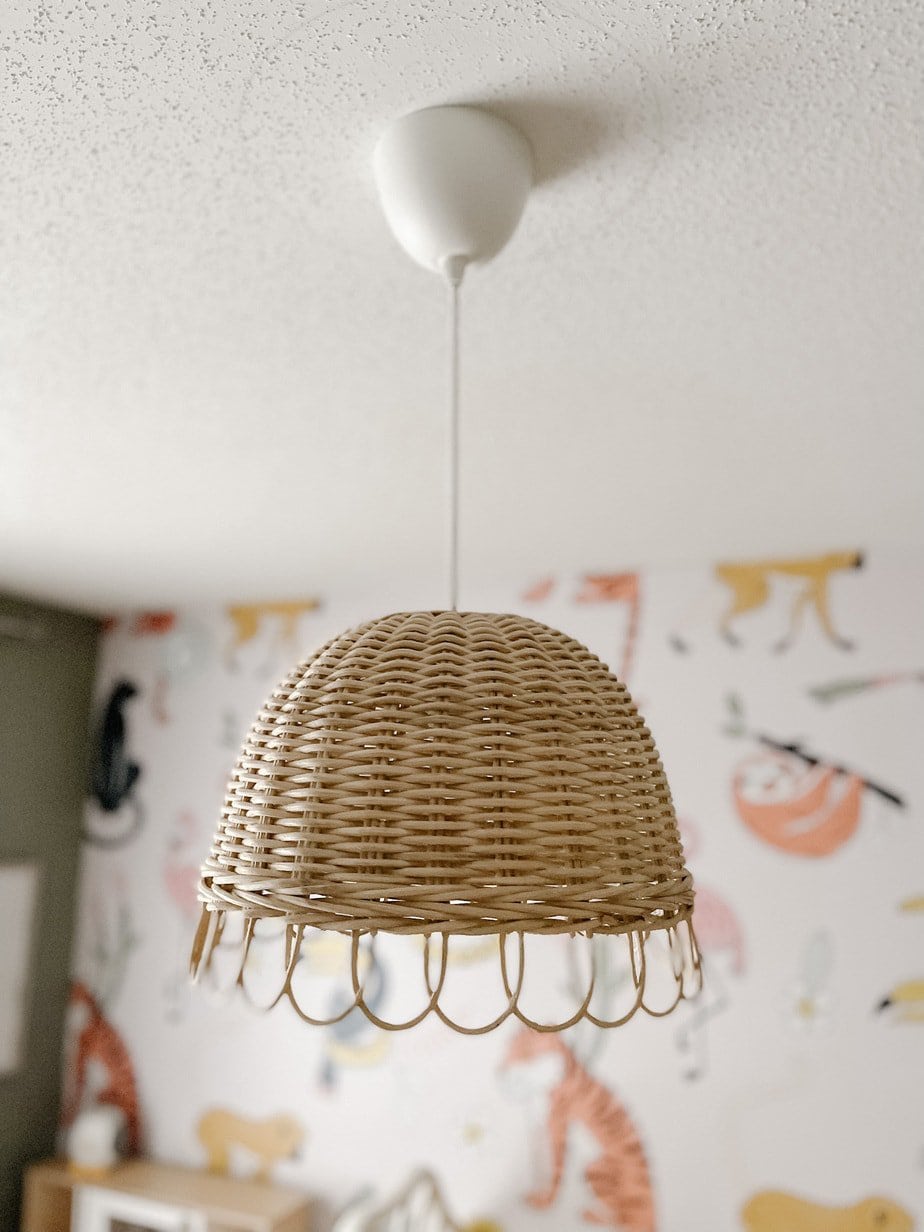 Find the Right Height
Once it's all put together the way you want, it's time to choose the height. This is a bit difficult to do yourself, but not impossible.
If you want to know more about the general rules for hanging pendant lights correctly, check out this blog post.
Installing a Rattan Pendant Light
Once you have the logistics figured out it's time to install the light.
If you don't have experience installing lights then seek a professional. It was a lot easier than I thought it was going to be, but I still wanted to make sure I was doing it correctly.
If you are installing a pendant light that is hardwired, make sure you follow these steps.
While a plug-in pendant light is pretty straightforward, it's always a good idea to ask for help if you need it.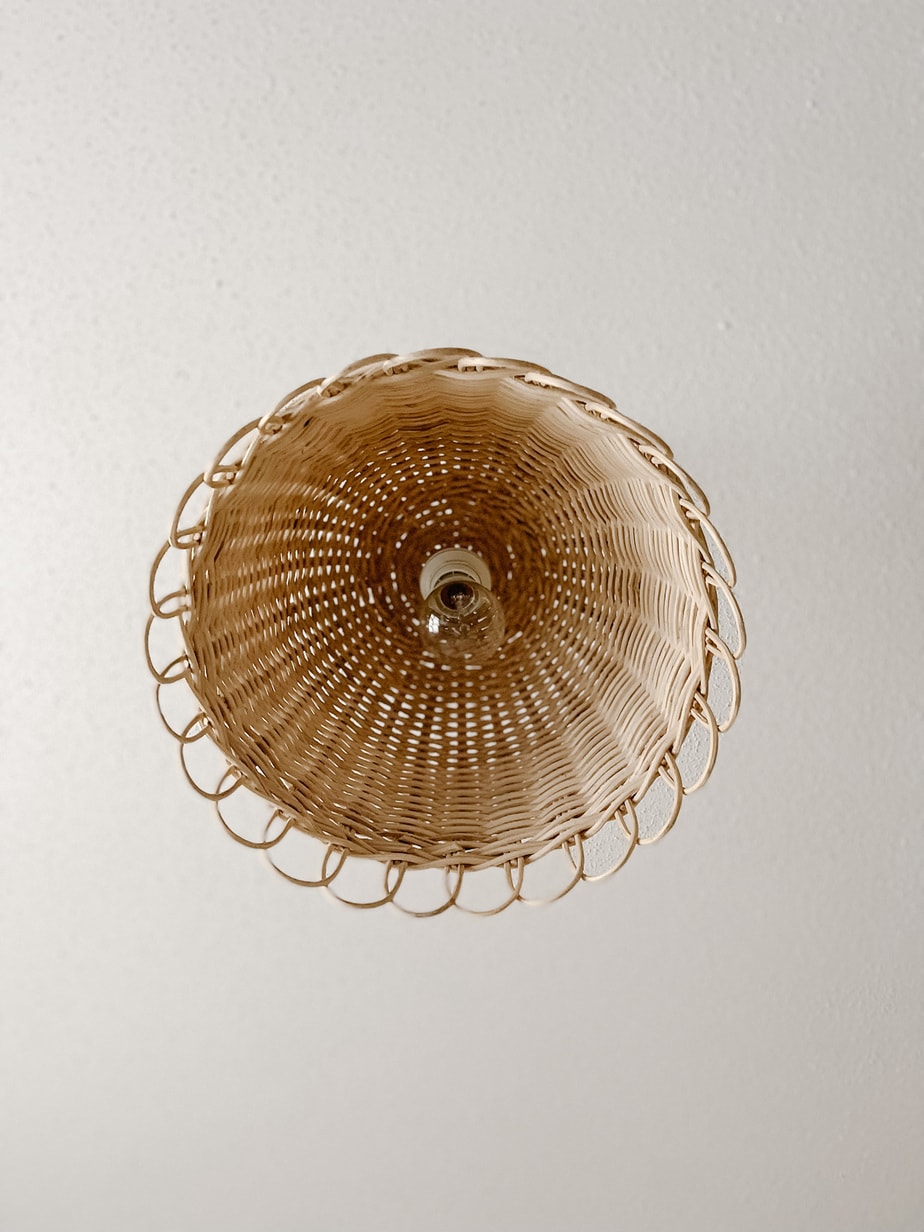 Like I said this was a very easy, and inexpensive way to get a rattan pendant light. Normally decent rattan pendant lights range from $300 to $700, so this DIY was an incredible way to save money. While still getting the same look and design of a basket light.
If you were inspired by this article, be sure to tag us in your pictures on Instagram as I always love seeing your rooms and spaces!
Don't forget to pin this for later!