Painting Kitchen Cabinets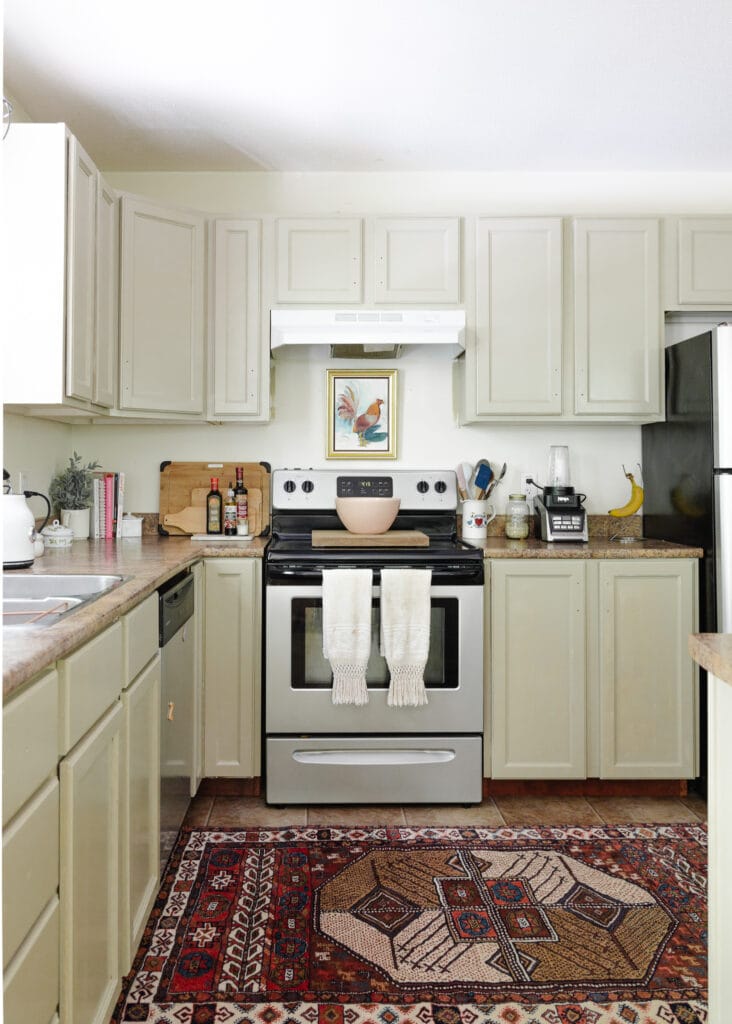 Finally, I'm sharing all about painting kitchen cabinets! To my surprise, our kitchen is becoming one of my favorite spaces in the whole house. It didn't start off that way especially with the honey oak cabinets and the unfinished walls. And don't even get me started on the floors! It looked dark and dated.
Our home was built just over 7 years ago, which is why I've been having a hard time convincing Tony to renovate it. It's pretty new but it's just not our style. I like to say my style is European Farmhouse, which is basically a mix of vintage art with a modern farmhouse style.
When I was trying to decide on paint colors, my original plan was to do it in all white. But after painting it white I quickly changed my mind because it showed everything! and kind of looked cheap.
Painting Kitchen Cabinets
I shared in my post How to Paint Honey Oak Cabinets without sanding them, I shared the primer I used. It's the same one I used in our bathroom as well so I didn't need to spend hours prepping the cabinets.
The best thing about this primer is that I only needed about two coats before they are ready for the topcoat. Both paints I used dry very fast and have a low VOC and barely any oder.
The paint I choose for our green kitchen is Sandy 5114-2 by SICO Paint.
Let me just say that no matter what you do if you sand or prime just know its a lot of work. I still have a few more pieces to paint under the cabinets, put the handles on before I finish the shiplap.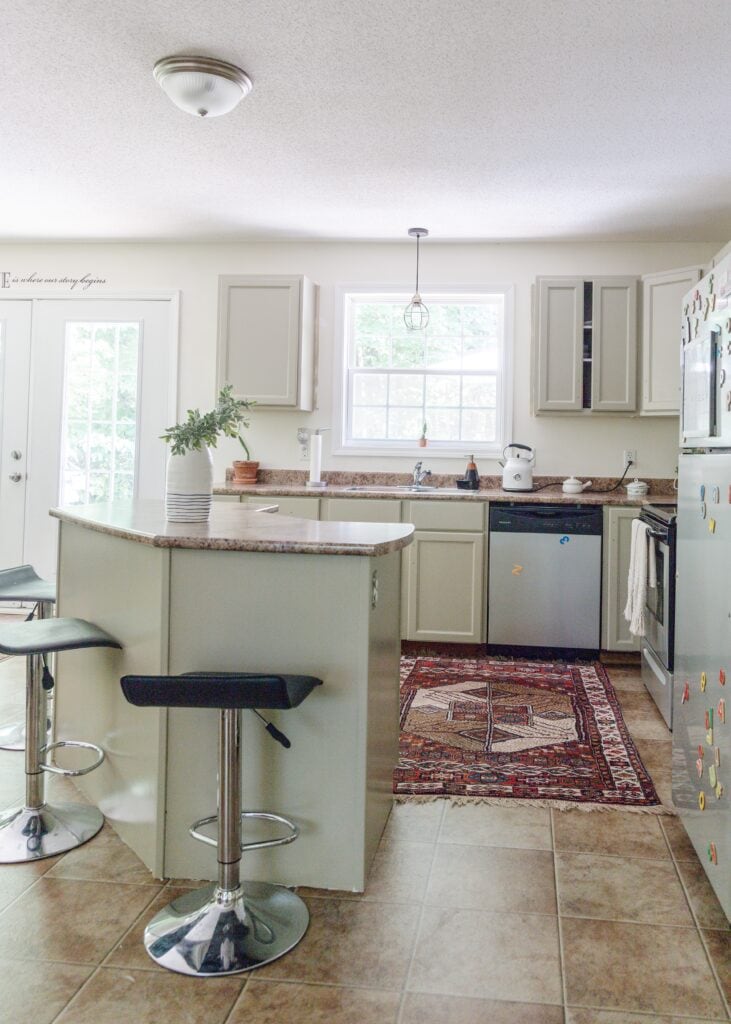 Adding a Shiplap Backsplash
Another thing we're working on is putting up vertical shiplap. I'm so excited about this part because I've wanted shiplap forever. It's just a matter of measuring and cutting the peices this week and we should be done with the kitchen reno for now.
I hope the next green kitchen post will be our reveal, but be sure to check in on Instagram. I share a ton of updates, how to's and tips over there as well
Don't forget to pin this for later!
Looking for more home content, check out these posts: