Introducing the Cabin Kitchen Design and Plans
Let us introduce you to our next project, the cabin kitchen design plans and renovation.
When I was six I would design each room on a piece of paper. Literally, dreaming of the ways I would fix up our family's lake house one day. Now that I run a design blog, I finally have the resources and knowledge to design the cottage the way I've always dreamed of. Which is a pretty big deal.
And not to put too much pressure on myself, but I really want this space to reflect the love we have for it. While still remaining true to the original design that my grandparents had.
Like I want to do something amazing, but also something accessible and affordable without sacrificing the beauty.
Anyway, let's dive into the good, the bad, and the rest of the new cottagecore kitchen design. You can check out our other cottage projects here.
Plans for the Cottage Kitchen
Many of you can probably tell by the picture below, but we need to replace the wall panels. I'm not sure what the idea behind these was but I'm assuming this was the more affordable option. Either way, they are warped, and probably damp which would explain the musky smell.
I've been thinking about keeping the panel idea and replacing the high-density fiberboard with pine panels. Rather than taking our usual route of installing drywall. I also think it would fit with the aesthetic while maybe inspiring others to re-imagine their grandmother's paneled walls.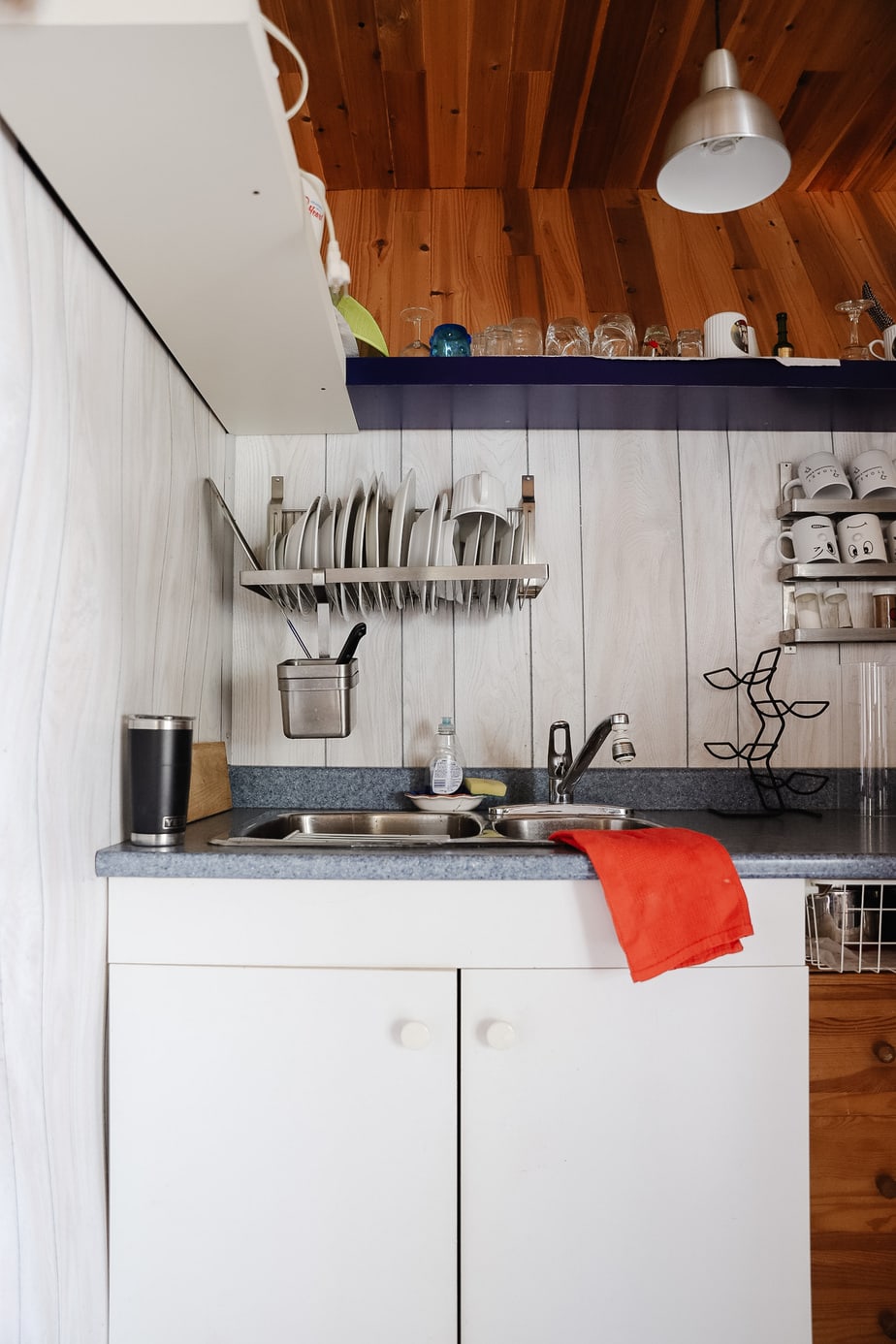 Countertops and Sink
As much as I love the eclectic choice of countertops, I will be replacing them with butcherblock. Hopefully, I can find locally sourced countertops and share a small business with ya'll soon.
Replacing the Fridge
The fridge is actually new, it was bought only a few years ago. So I figured we could sell it second-hand and use some of that money for a retro mini-fridge that will fit under the counters. Gives us more space to fit a kitchen island from Amazon.
Cottagecore Kitchen Mood Board
I love the details and I want to use antiques in the design like the kitchen pulls and decor.
Let me know what you think about the design, and what your thoughts are on the wall panels? is it too much wood?