Preparing the Cottage for Summer: New Cottage Bedding
It's time to kick off a new cottage series! We're walking you through opening a cottage for the season and preparing it for the summer ahead.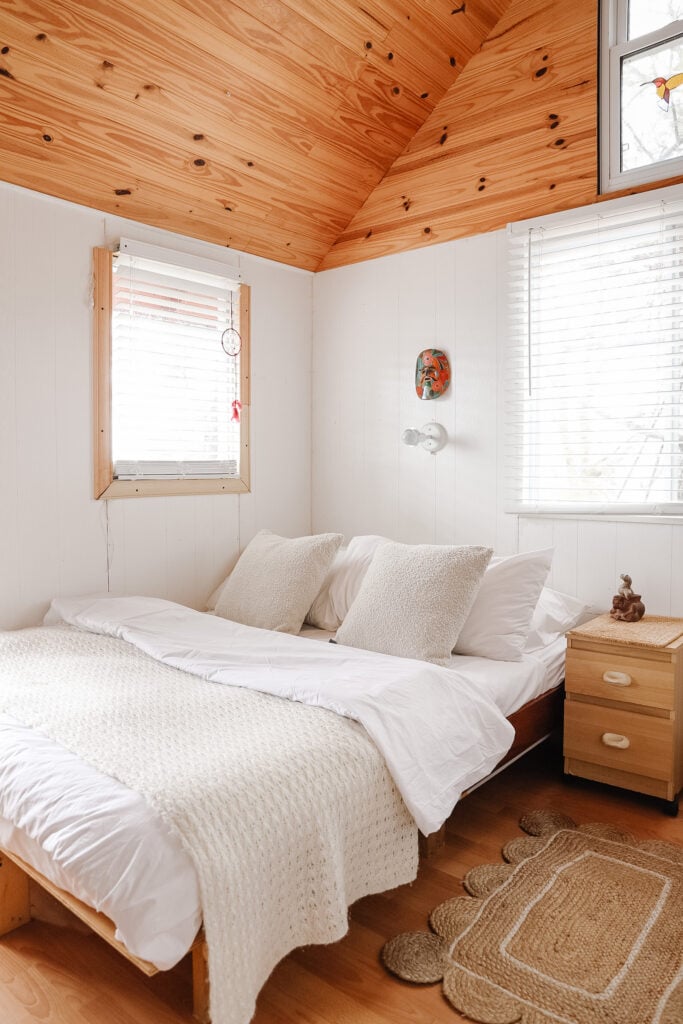 We aren't ready to jump into a full makeover of the cottage just yet. However, we are getting it ready for summer.
Like most cottages, ours wasn't built for all four seasons (we are working on changing that). It had to be winterized, which means the water was shut off, and the fridge was cleaned, and unplugged. All the summer toys and patio equipment were brought indoors, and the cottage was sealed shut, to ensure there were no critters or unwanted guests.
But with a new season around the corner, we have a list of things we need to do in order to get the cottage prepped and ready. Which we thought we would share in a new series!
Prepping the Cottage for Summer Series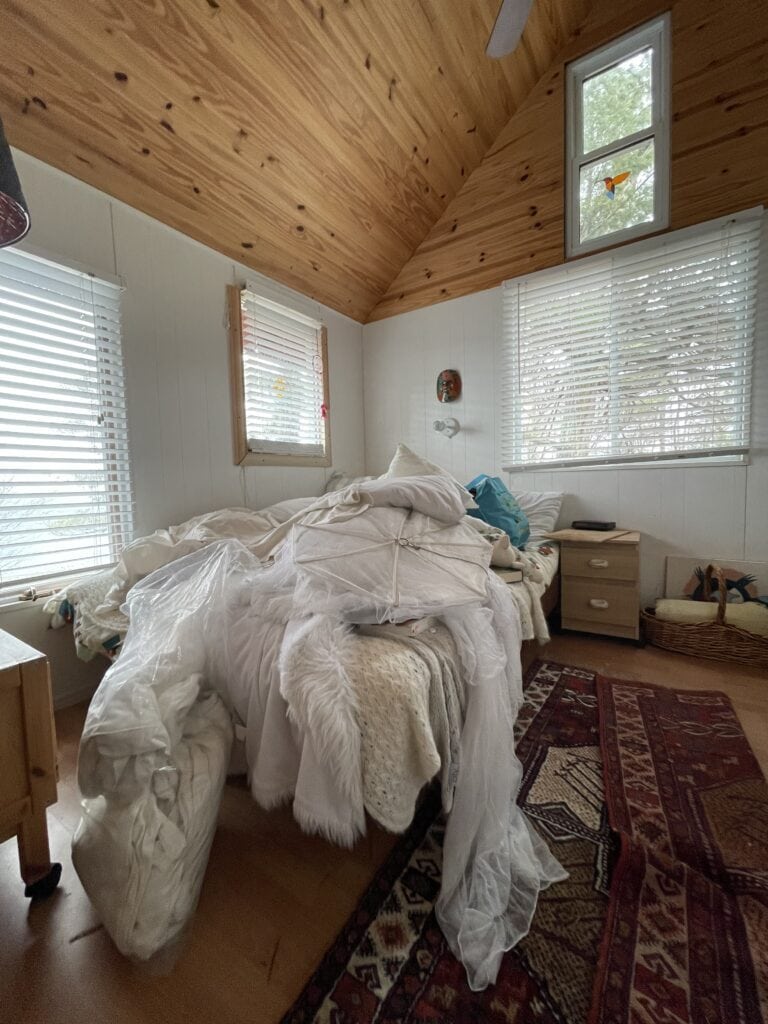 Before we close the cottage for winter, we bring home anything that we might need, clothes the kids will grow out of and any bedding that needs to be cleaned or sewed.
Since we are also going to be making over this space, we needed to go through the closet and organize it properly. Turns out we had a lot of things that we were able to donate and giveaway.
Getting rid of extra clutter does wonders for a space.
But I wanted to take it a step farther, and get the bed a fresh makeover.
New Fresh Sheets for the Cottage Bedroom
When I was planning this makeover, I remembered how amazing the sheets were at the Airbnb we stayed at in Cape Canaveral. I actually love the sheets so much that I messaged Krista (the owner) to ask what where she bought the sheets.
Turns out they were from Brooklinen!
So when Brooklinen reached out to see if I was interested in sharing them with ya'll, I said yes! I ended up choosing two sets, their Classic set and the Luxe set (for our bed at home).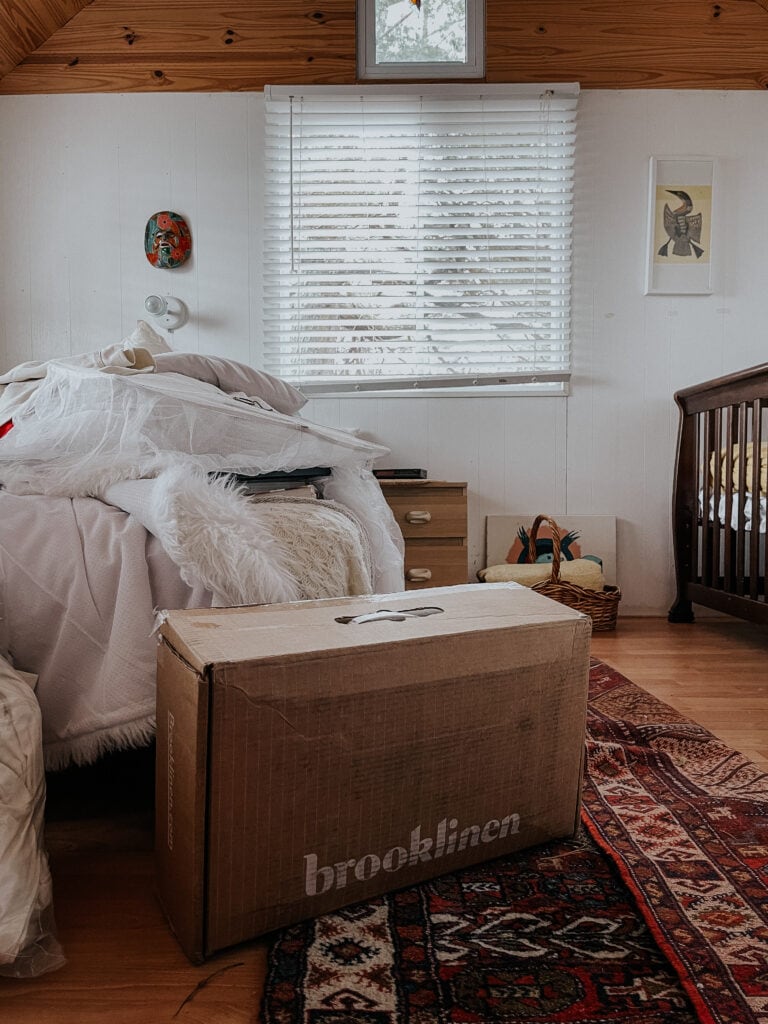 Brooklinen has been seen all over the internet recently, and for good reason. We totally understand why people love them so much.
The bedding is luxurious and soft, and it's perfect for a cozy cottage bedroom.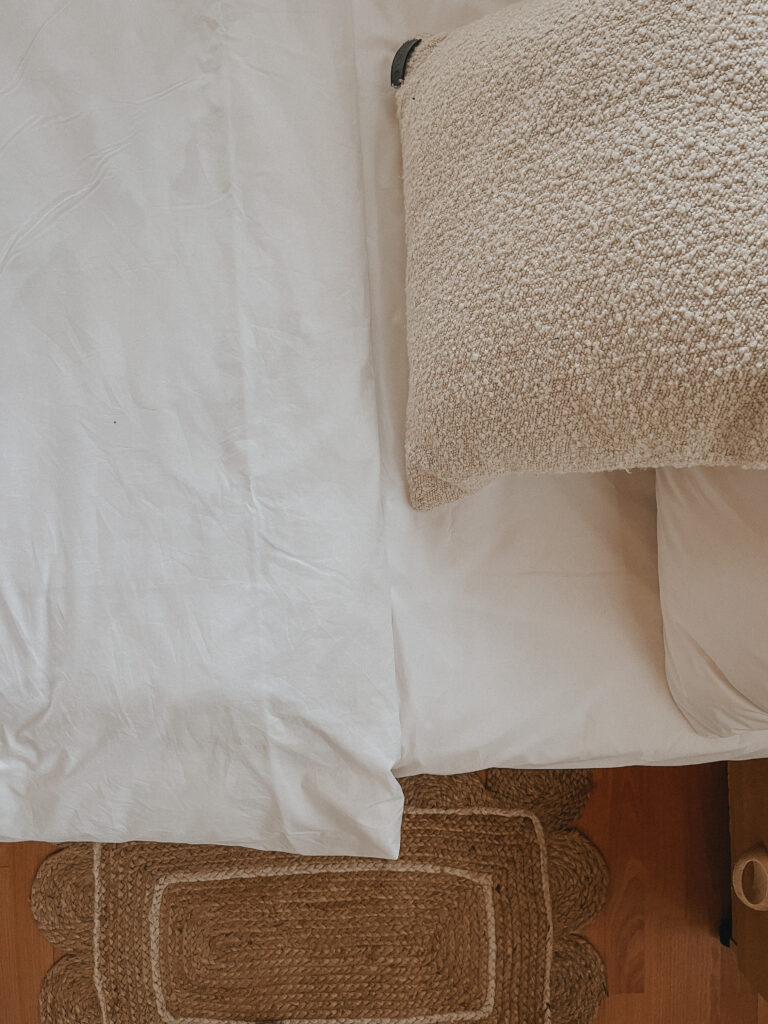 Why we Choose Percale Bedding
We choose the Classic Hardcore Bundle of cotton percale sheets for the cottage because we wanted sheets that were light and breathable. Since we love sleeping with the windows open in the summer it tends to be a bit warmer in the evenings.
Because I wasn't going to give up the sound of the waves for air conditioning, so linen sheets would be too warm and too heavy.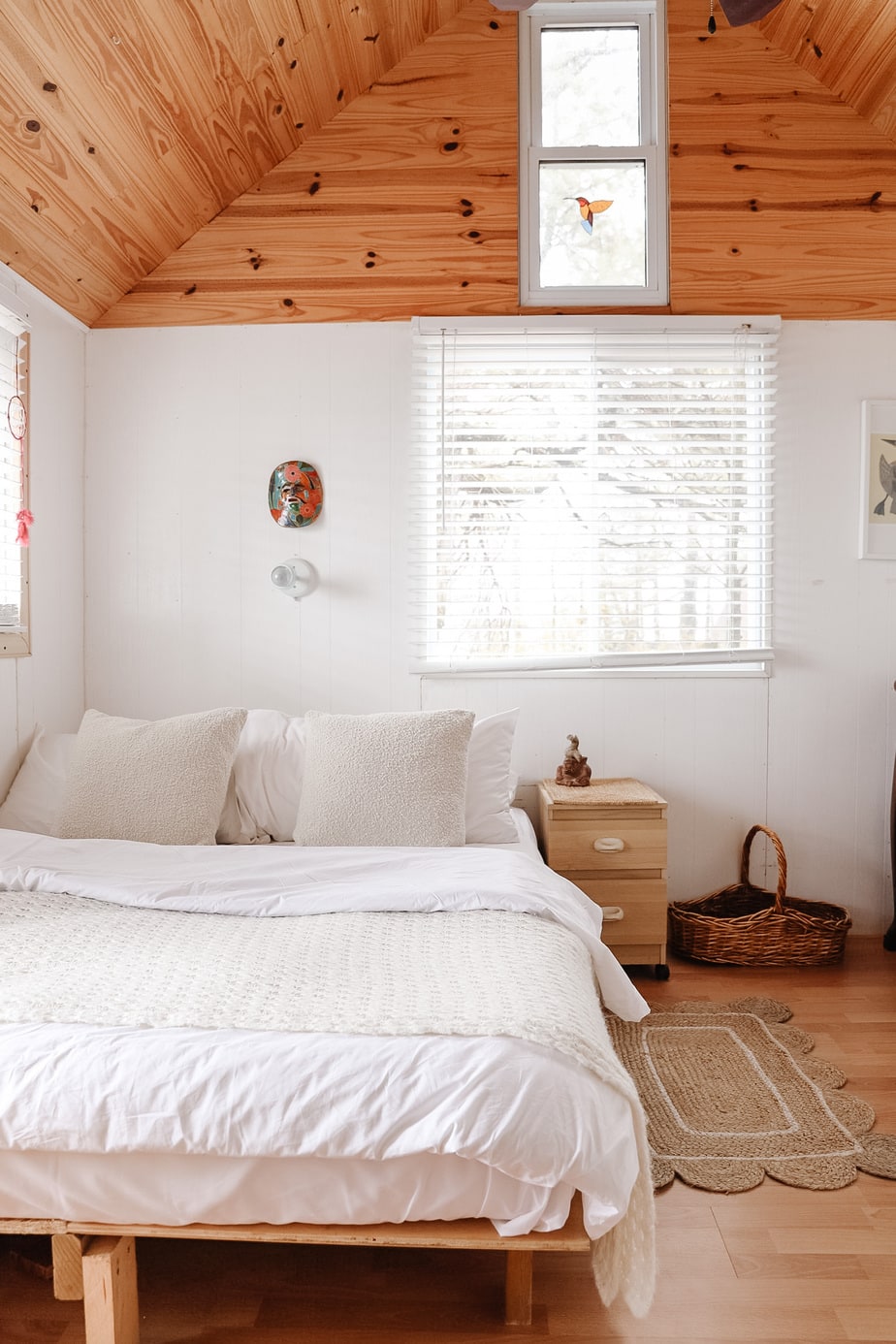 Brooklinen were kind enough to give our readers $20 off any orders of $100 or more! using our code: COTTAGELIVING20.
Check out all the Brooklinen sheets and bundles here!