The Best Cookbooks for Families + 2023 Recipe Challenge!
These are the best cookbooks for families who are tired of eating the same thing every week. Or perhaps they feel uninspired to cook lately. We promise each of these cookbook have been hand chosen by our editor to help you make the most of each meal together.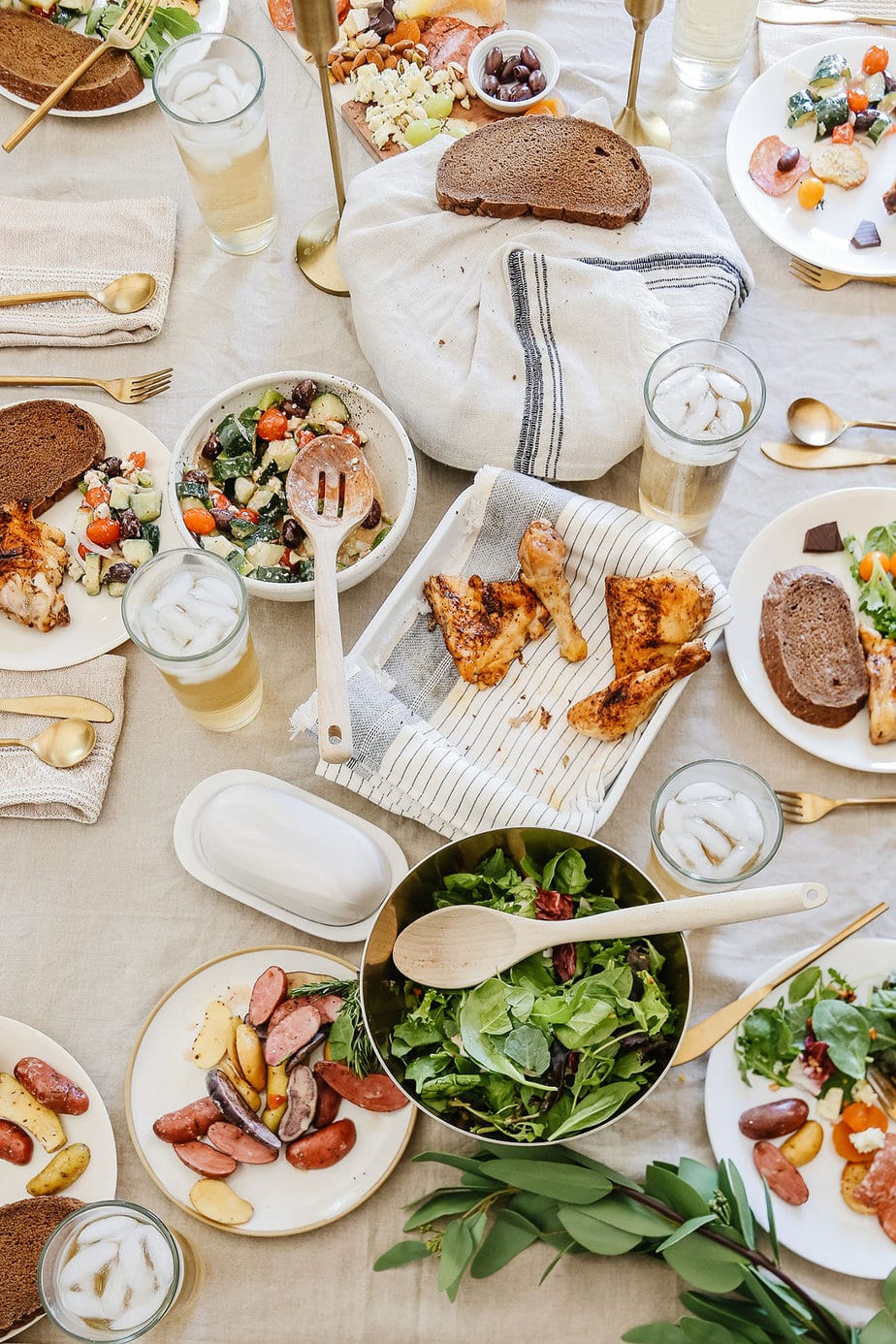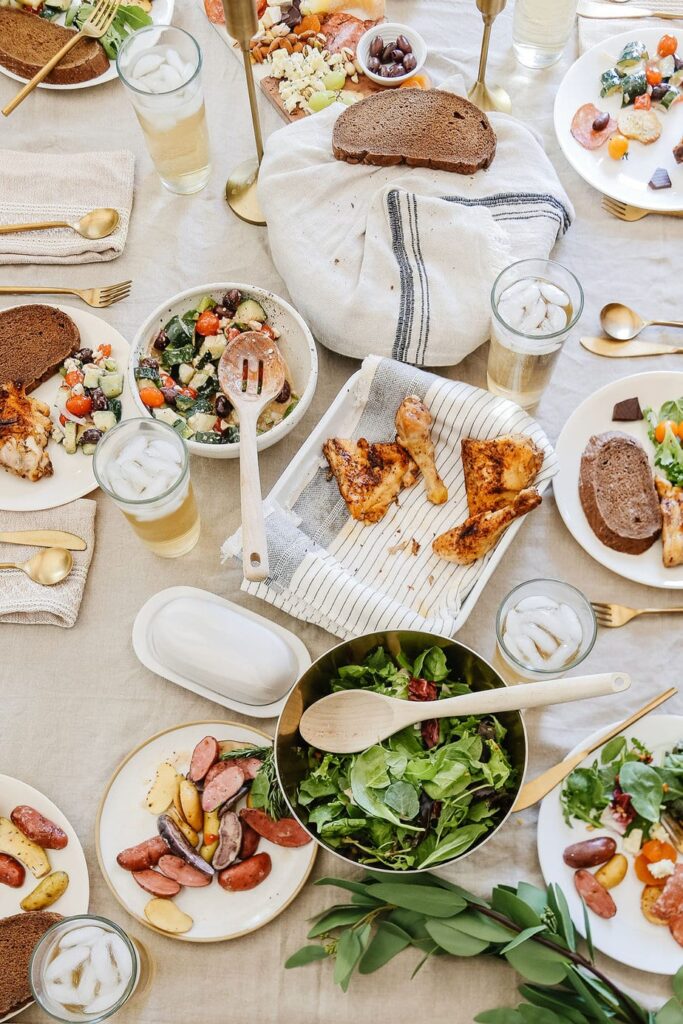 Is anyone else tired of eating the same things, over and over? Does your family struggle with this? If you are anything like me, my entire day is planned around my next meal; where is it coming from, what's in it, do we have all the ingredients, how long it takes to make, etc., etc.
With 2023 right around the corner, I've made it a goal to try one new recipe a week in 2023. Now that might seem daunting to most, and while you don't have to be as ambitious. I did want to share the best cookbooks for families who need a little more inspiration with their meal planning.
The Best Cookbooks for Families
My love for books and words isn't just in novels and magazines, but in cookbooks too! I realize most recipes can be found on the internet, however, there's just something about a new cookbook that sparks major joy for me. A couple of times a year, I take an afternoon, head to my local Chapters Indigo, and browse the isles, looking for the perfect books to add to my collection.
Today, I wanted to get specific, and some of the cookbooks I am currently loving and which recipes from each I can't wait to try!
Oh and if you're interested in joining along on my food journey, you can follow along on Instagram, where I'll share regular updates, fun printables and so much more.
Keep reading to find out whats on our list of the best cookbooks for families.
If you are short on time, space, and kitchen tools, this book promises to be your new best friend. Ali has created 150 fast and flexible recipes that are made with what you have on hand to make what you want. Named of the best cookbooks of 2022 by Simple Recipes, I couldn't wait to pick this up during the recent black Friday sales! All of the recipes in the book use fewer than eight ingredients and take less than forty-five minutes total to make. Did we mention half of the recipes inside the book are plant based and that the book is organized by main ingredient! I am confident one of these delicious recipes will be my new go to meal. So which recipe and I am trying first? The Fish and Chip tacos of course!
Mezcla: Recipes to Excite by Lxta Belfrange by Lxta Belfrage
We know that food makes people happy and the 100 recipes in this book are made for everyday eating with a wow factor. Named of the best cookbooks of the year by The Independent, Lxta's style of cooking is inspired by her travels in Brazil, Italy, and Mexico. In 2021, she was named of the most influential women in food, and we understand why. Browsing her book made me excited about the notion of sitting down at the kitchen table for dinner. The step-by-step instructions will make it super simple to whip up a meal that will burst with flavor! So what are we going to try first? The sticky coconut rice cake looks right up my alley!
My America: Recipes from a Young Black Chef by Kwame Onwuachi
In his debut cookbook, Kwame shows us the true diversity of American food. His book has been described as a must-have for anyone who wants to be a better cook, so I knew I had to add it to my collection! Featuring more than 125 recipes, the book is a celebration of the food of the African Diaspora, with family recipes and history spanning from Nigeria to the Caribbean, the South to the Bronx, and beyond. The recipes included are a truly personal tribute to his connections between food and the land. I've been eyeing the Chickpea Curry recipe so that's likely my first one to try!
Released this past fall, Hannah's first book is jam-packed with over 100 fresh, plant-based, umami-packed recipes for regional Chinese classics we all know and love. Having an egg allergy, myself, I understand how difficult it can be to enjoy traditional Chinese fair. In her book, Hannah shows readers how to be creative and replicate the Chinese repertoire in a delicious and meatless way. Don't be fooled, this book will delight vegans and omnivores alike. My husband and I both love getting Chinese takeout once a month, but next month, I think we will try our hand at making our own!
Ina Garten is a household name for a reason, and you likely already own one of her many wonderful books. I grew up watching her on the cooking network with my mom and I am sure you've seen at least one episode too. This cookbook author is always stepping up her game to keep the meals she serves interesting, fresh, and easy. In her newest book, she shares her most satisfying and uncomplicated dinners (because couldn't we all use just a little less complication in our daily lives!) Her collection of timeless recipes will also save you time because she is showing us how to freeze ahead, make head, and prep ahead so we can all make dinner in a breeze! Chicken in a Pot is the first one we are testing!
New moms rejoice! This cookbook is for you! Molly developed this book and the recipes in it to be enjoyed in the comfort of your home while wearing your sweatpants and sporting third-day hair! Her style of cooking is built around fitting food into life with a new baby. Her book is full of low-maintenance dishes that are satisfying to make for weeknight dinners and a breeze to fit into any sort of schedule. Molly's dishes are simply good food. So what am I making first? The Ham and Potato Pizza as it contains two of my favorite foods, combined together!
I can confidently say that Half Baked Harvest has your new favorite recipe and there's a reason Tieghan Gerard is a New York Times best-selling author. Between all of her books combined, you have 300+ options to make foolproof meals, entertain effortlessly and use fewer ingredients (hello cost savings!) along the way. This book could easily set a strong foundation for family traditions for years to come. My all-time favorite recipe of hers is the Spicy Lasagna Soup and I can't wait to test out some of her others! I'm thinking of trying the crockpot sun-dried tomato chicken next!
We also wanted to include the rest of Teighan Gerard's books in this list of the best cookbooks for families. She is great at putting together delicious and simple recipes.
Shop Teighan Gerard's Other Books

Nadiya's Family Favorites by Nadiya Hussain
Nadiya Hussain
Wouldn't it be great to find a crowd-pleasing dish the entire family will want to eat? Well, this book promises just that. This book looks to be one that will get reached for again and again, simply because the main ingredients are common and comforting, perfect for creating memorable moments. In her newest book, Nadiya's Everyday Baking, she shares 100 new, simple, and achievable recipes for breakfast, dinner, dessert, and everything in between. I've added the cake in a jar and the butter turkey curry!
Nadiya is another author who I wanted to add to the list of the best cookbooks for families. She has created some of the most amazing cookbooks and recipes that we included below.
Shop Nadiya's other Cookbooks

In her second cookbook, Mandy Wolfe is dishing up new recipes to make you feel like an at-home chef. More Mandy's brings everything we loved about the first book (salads, smoothies, sweets) and has added in breakfast comfort food and heartwarming soups. An explosion of color, taste, and texture is the perfect description of the collection of recipes in this book. Since the desserts are new, I will definitely be testing one of these recipes first.
Do you follow @brunchwithbabs on Instagram because you definitely need to! Barbara lives by the mantra that you are never too old to try something new and her newly released book is a celebration of every yearly holiday and how to make it spectacular through food. Her book makes it super easy to take the stress out of holiday moments because she basically tells you what to serve. In this great cookbook, you can expect to find over 100 of her favorite family recipes that have been passed down from family and friends through the generations (she actually took most from her handwritten, tattered, and town recipe card box!). I've already tried several of her dishes and up next for me is the soft pretzel and wings!
As the author of many wonderful books, it was hard for me to pick just one to recommend. In this book, Melissa brings her home cook expertise and no-fuss approach to the world of one-pot/pan cooking. Nearly all of the recipes in her new book are guaranteed to be on the table in under an hour with streamlined steps to ensure you are in and out of the kitchen without dirtying Multiple pans and spending more of your precious time on dinner than necessary. I think every one of the recipes in this book are going to be a win.
So what do you think, and are you ready to test out one new recipe a week with me in 2023? I'll do all the groundwork and promise to share all the deliciousness! Let me know if you think we missed one of the best cookbooks for families on this list. We're always ready to put new cookbooks to the test.