How to Make Money on Poshmark
If you've ever thought about having a Poshmark closet or you want to know how to make money on Poshmark then this is for you! We're sharing all the ways to become one of the top Poshmark sellers and maybe even how to turn your own closet into your full-time job.
About a year ago, I was introduced to the world of Poshmark. As a shopaholic, I can't believe it took me this long to stumble upon the holy grail of online buying and selling. So my question is, do you currently Posh? If not, I promise by the end of this article you are going to be 100% on board! You'll also know how to make money on Poshmark and maybe even create a full-time income.
Poshmark is currently the leading social marketplace for new and secondhand styles for women, men, kids, pets, home decor, and more. You can easily shop from millions of people and products and sell your own items with ease in your free time.
Within the last 6-months, I have sold almost $1,000.00 worth of my own items! Not only did it only take a few hours to do, but it was super convenient to do it all from my phone. I earned money for new and old clothes that I had sitting in my closet. Items from popular brands that I used once, or anything that I thought was in good condition that sat in my closet untouched went on Poshmark.
Remember our blog a few weeks back about decluttering your closet? Signing up for Poshmark at the same time would be an ideal combination! Any of your gently used items will surely earn you some money back for new items to fill that closet back up!
Ok, let's break down using the app, what you can expect, and how to actually make money! I promise you, it's so easy!
How to Make Money on Poshmark in 5 Easy Steps
Poshmark has two sites, a Canadian site, and a US site. Make sure you are signing up for the one best suited to your geographical area. I highly recommend you use the Poshmark app for this process. You can download the apps HERE.
Instead of dropping bags of clothes off at thrift stores, there's now a resale market for everything from gently used clothes, to the luxury brands in my closet.
The promise of Poshmark is simple; it allows sellers to reach potential buyers through their large social network.
Here are a few things that Poshmark offers:
shipping protection
shipping discount
Direct deposit to your account
It might sound too good to be true, but we promise it's not.
Once you have successfully downloaded the app, it's time to create your Poshmark account and profile! Think of your account profile kind of like a Facebook profile. You can include your name or a username, a photo of yourself, and a small about section. If you are looking for some inspiration, check out my profile @acore618. My love for all things leopard print is evident in my cover photo.
The Importance of Taking Good Photos for Poshmark
Now that your profile is created, it's time to create your first listing. Based on months of trial and error, For new listings, I always recommend you take the time to snap photos of your items in natural light, with all the lights in your home or space turned off. It makes it easier for potential buyers can see the true colors of specific items. You'll also want to take the photos against a white background or a blank wall. Not only is this a popular selling feature you are likely to see when browsing, but it's appealing to potential customers.
Once you have taken photos of the item you are going to sell, let's create your listing!
How to Create a Successful Listing
Here's a quick guide to creating a successful listing on Poshmark in 10 easy steps. These are the exact steps that successful sellers take to list items and turn their closet into a full-time business. I wanted to break it down for you in an easy way, that makes sense for new sellers like yourself.
Quick Guide to Posting on Poshmark
Take proper photos on a white or blank background
Upload up to 16 photos to Poshmark
Write a brief but detailed description
Add categories
Include sizing information
Brand Information
Original retail price
Listing price
Discounts for shipping
Photos: The first step is to add photos. You can post up to 16 photos, the more you post, the better the sale results will be.
Details: This is a brief but detailed description of the item you are selling and the title.
Description: This is where you can list more details about your item. Be specific on condition!
Category: Categories are pre-loaded on your listing. You can simply select from the drop-down menus available until you find a close match to your item.
Size: You must include a size. If the item is not sized or is one size only, you can select US OS.
Brand: This step is not necessary but highly recommended! It helps potential buyers find your items when they search for a brand they are interested in. Some of my favorite Ked shoes were found using the search bar.
Original Price: The system asks for the original price of the item, so shoppers can see how much they are saving from the listing price.
Listing Price: This is how much the purchaser will pay for the item. The tool is unique because it will also show you how much you will make if the item sells at that particular price point.
Discounted Shipping: You can offer discounted shipping for your purchaser, however, it's important to note that the amount you offer for a discount will come out of your earnings.
Congratulations your first Poshmark listing is now live!
Once you have successfully added an item to your "closet", it will appear under the "My Closet" tab on the app. Every item that you sell will live in this tab. Sold items will also continue to live on this page, however, a "sold" ribbon will appear on the item image.
So, now that you posted an item, what happens next? Well, people may start to share your listings, like the listing, or purchase your listing.
What happens if someone likes your listing? or places an offer?
If someone likes your listing and you are eager to sell, you can offer them a personalized discount to try and make the sale. You may also receive an offer on the item you are selling, and in this instance, you have 24 hours to accept it or decline it.
How do you know if your item is sold?
When your item is sold, you will get an email to the address registered under the account letting you know that an item you listed has sold. The email will also contain a prepaid shipping label that you can use to ship your item to the buyer.
From this point, all you just need to do is package the item up, place the shipping label on it and drop it off at your nearest post office. In Canada, Canada Post is currently the service provider. In the US, USPS priority mail is used.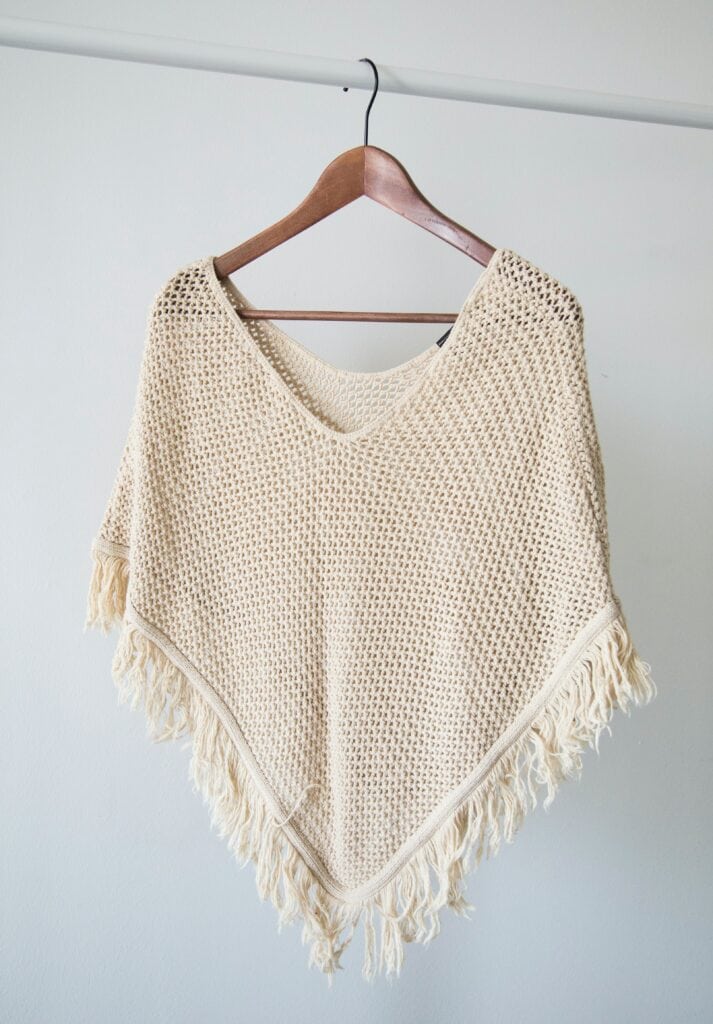 You only have five days to ship your items out after a sale has gone through. If you are unable to ship before this time period, it's best to reach out to let the buyer know. After the shipping window passes, the buyer has the option to cancel their purchase.
How to make more money on Poshmark
So what if your item doesn't sell right away? What can happen? As mentioned, people may like your item, share your item, and comment on your item. Should you receive a comment, you will also receive an email alerting you. Another term you will get used to quickly on the Poshmark app is "bundle discounts". This is a good way to make extra cash by bundling items.
Often, if you have multiple items listed and someone is interested in several, they will add your items to their "bundle". In this instance, you now have the option to offer a bundled discount or shipping discount to help you win the sale.
How to Ship Poshmark Items Properly
Once you sell an item, it ships and the person receives it, you might be wondering how you get paid. That is also simple! When you sign up for the Poshmark platform, you are able to add your Direct Deposit banking information. This means, when a buyer marks the item as received, your estimated earnings go into your "My Sales" tab on the app. You are welcome to cash these out at any time or let them build until you have a larger payout.
Those that purchase from you are also able to leave feedback on their experience. Positive feedback is the goal and the simplest way to always get a good rating is to ship quickly and be 100% transparent about the quality and condition of the item you are listing.
Not looking for cash but perhaps looking to buy an item on the app that caught your eye? Well, you can do that too. The app will give you the option should you make a purchase of your own to use a credit card or any available sale dollars on your account. You can also mix the two should you not have enough to cover the entire cost of the item from your Poshmark sales.
Poshmark Tip:
Top-selling brands like Free People, Tory Burch, Banana Republic, Lululemon, Ray Ban, Gucci, and Nike sell the fastest. If you have any of these brands in your closet, you're almost guaranteed to make a quick sale.
So what are some Poshmark best practices I've learned over the year?
Top-selling brands and brand name items sell quickest.
Luxury items, such as solid gold jewelry or designer shoes have a huge following on the app.
The search bar is often used by buyers so be sure to label your brands and items correctly with the listing title to increase your sale potential.
Great photos lead to great sales.
Sharing other posher listings is a great way to increase your exposure.
Offering a lower price on something if you've had no movement since posting is a great way to bring your item back to the top of the list.
Their customer service is so fast if you do run into any issues.
As you get more familiar with the app and process, you will quickly become a Poshmark pro! A few advanced terms are sometimes used on the site and I wanted to briefly touch on these as well.
Advanced Tips for Making Money on Poshmark
We wanted to let you go with a few advanced tips for the online marketplace. These will help you earn even more money on the app, and perhaps even push you up to becoming one of the top sellers. So here's what you need to know:
Popular Brands: Free People, Banana Republic, Tory Burch, Nike, Gucci, Victoria's Secret, Ray-Ban, Lululemon
Posh Parties: This is a real-time virtual shopping event where users can meet up with the Poshmark app to shop, share, and sell clothing. Several parties happen daily on the app with different themes.
Host Pick: Every posh party is manned by at least one party host who's in charge of curating several items that fit a certain party theme. You can also pitch items you are looking to sell for consideration to a host.
Posh Ambassador: Having this title means you are a role model in the Poshmark community and ambassadors often receive special benefits from their mentorship. Once you reach this status, a badge will automatically appear in your closet and on your about page.
Boutique Certification: This means you are a certified seller of wholesale inventory that comes directly from another distributor. These sellers are focused on stocking beautiful inventory and creating a stylized, elevated shopping experience, similar to what you would find in a store.
So what are you waiting for? this is everything you need to know in order to learn how to make money on Poshmark. I also wanted to note that along with making extra money, you're also keeping items out of landfills and maybe even finding one-of-a-kind items from your favorite brands!
To help get you started, use code ACORE618 to get $15 off your first purchase!