9 Affordable Marble Coffee Tables
I shared our new coffee table on Instagram Stories the other day and I was blown away by how many dm's I got from everyone saying how good it looks. A good coffee table really does make all the difference in the design and feel of a living room. I'm so happy I went with the marble coffee table rather than the acrylic one I was previously looking at buying. I just think you can never go wrong with buying one of these affordable marble coffee tables.
But before you continue on and buy your new coffee table, I wanted to share a bit of advice when it comes to choosing the right one. That is after you figure out what is the right material for your family and the right balance for your home.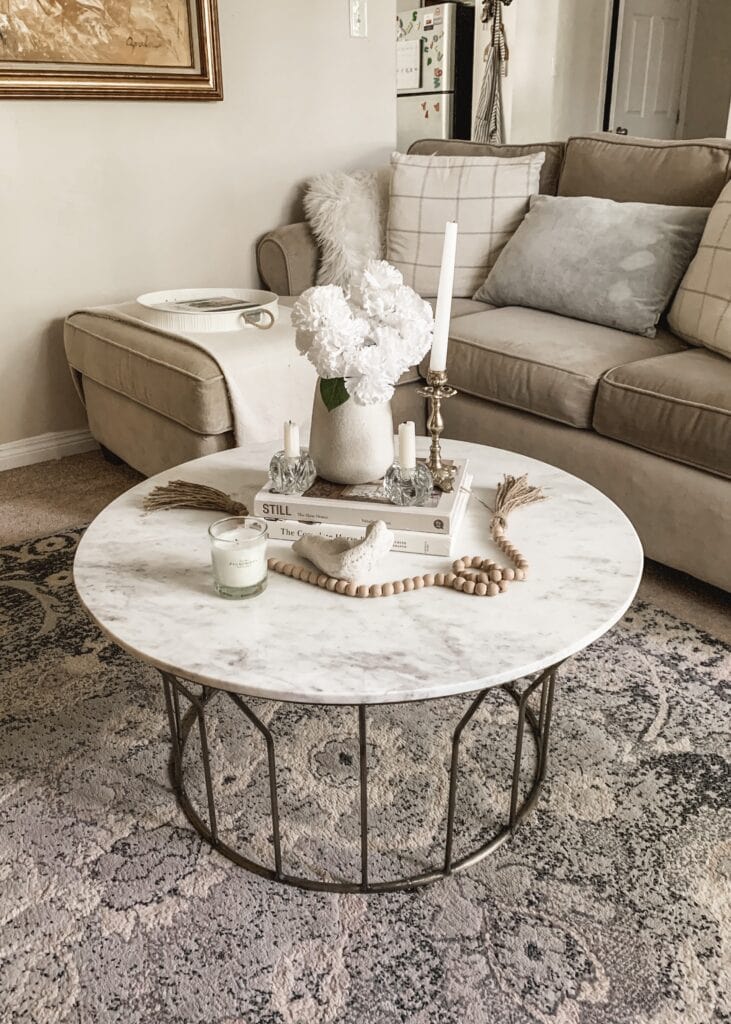 Choose the right height
Have you ever been to a friend's house and you sit down only to realize you have to bend over more to reach the coffee table? Which is why someone created this height rule. So a coffee table should either line up with your sofa's pillows or sit an inch or two lower.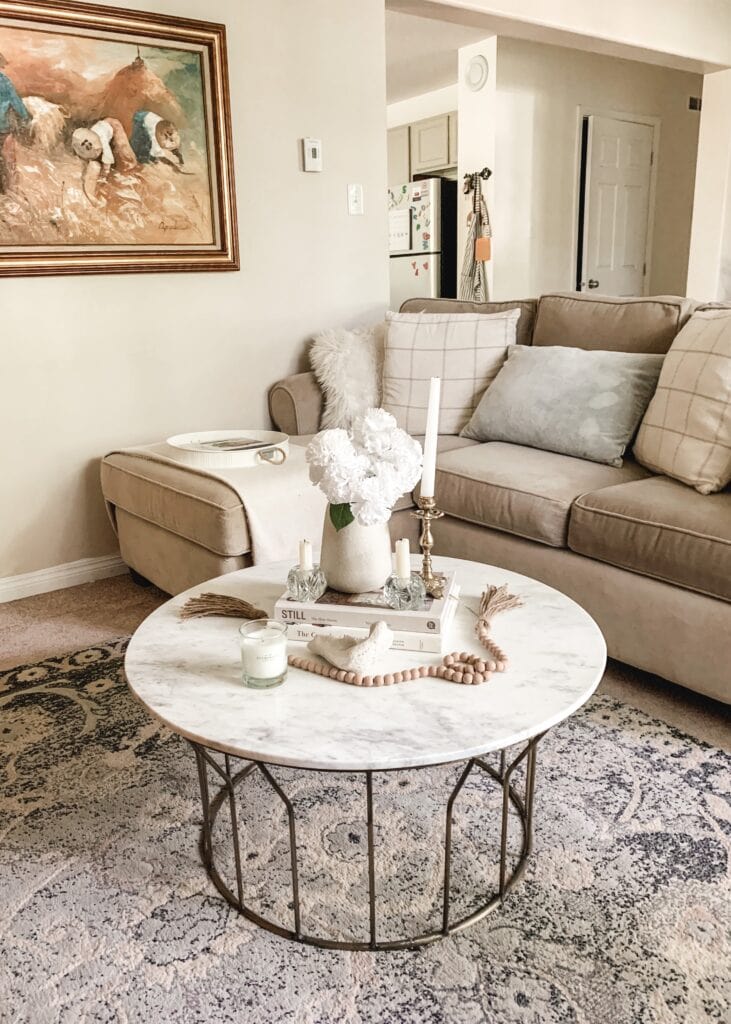 Finding the right length
This is a helpful rule I just learnt about, and I'm so glad I did because our last coffee table looked very strange in our living room. The length of a coffee table should be around two-thirds the length of your sofa.
As anything thou, rules are meant to be broken. So if you think a coffee table you love will work in your home, I'd say go for it!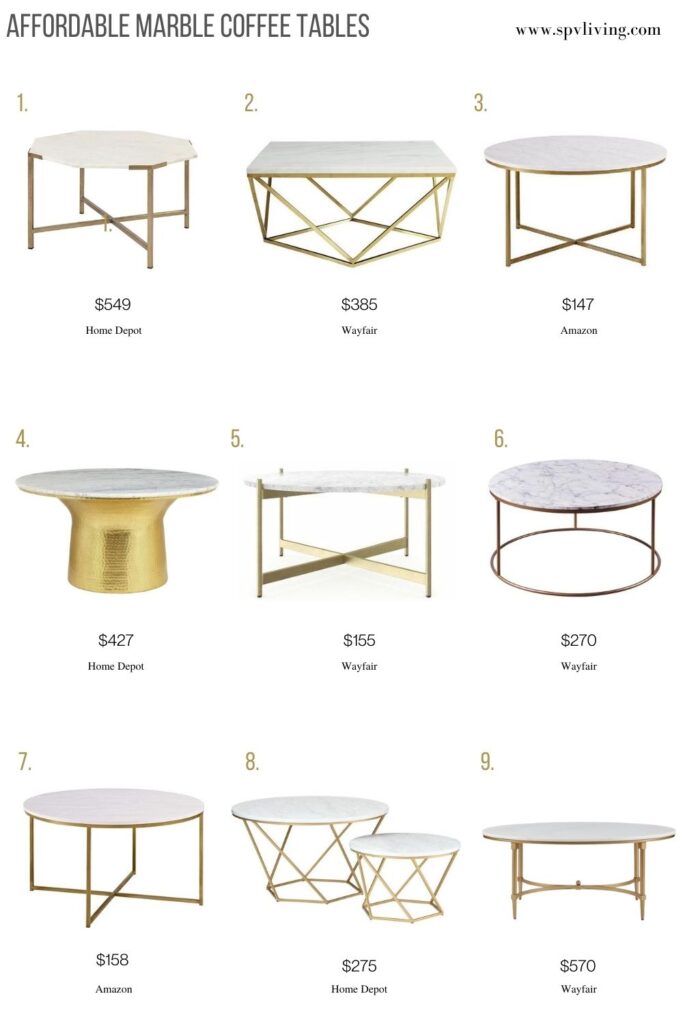 Affordable Marble Coffee Tables
3. Walker Edison Furniture Company Table (Home Depot)
5. Belynda Cross Legs Coffee Table
8. Walker Edison Furniture Modern Nesting Table Set
Don't forget to pin this for later!
Looking for more?
European Farmhouse Bathroom Inspiration
Easy DIY Serena & Lily Dupe Basket Light