How to Actually Wear a Baseball Hat and Still Look Cute
Whether you like wearing a baseball hat, or you need to go one more day without washing your hair. We totally get it! and we've got you covered with some cute ideas for baseball hat outfits.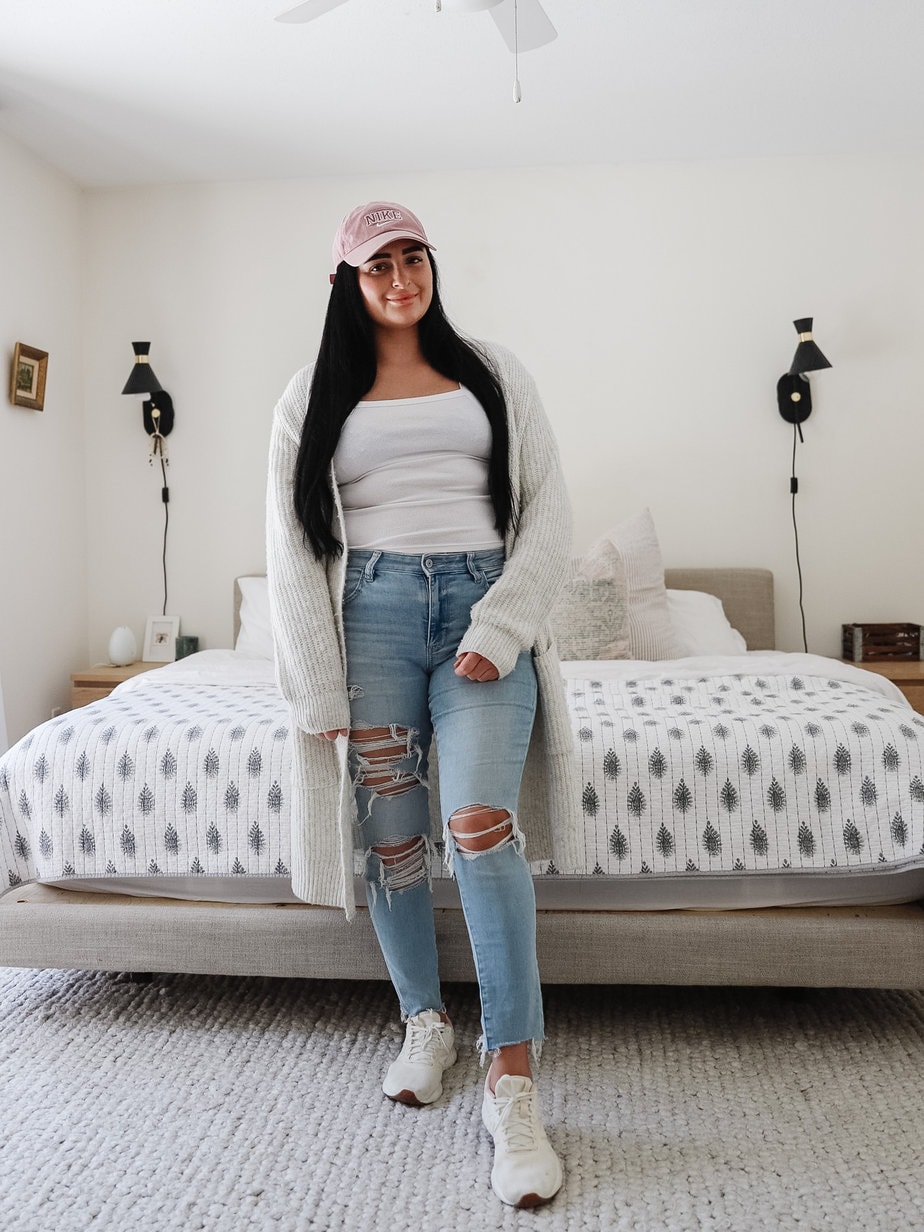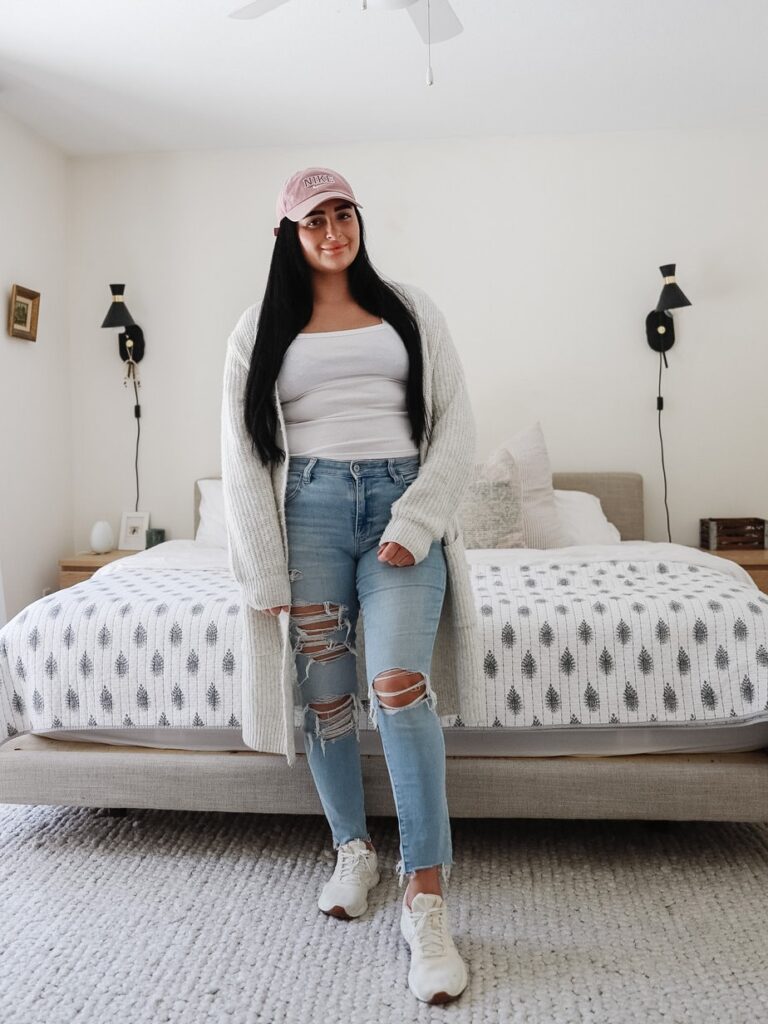 For most of my life, I was scared to wear a baseball hat. I didn't think my bone structure, hair length, and face shape could pull it off. Now that I am in my 30s, you can usually find me rocking baseball hats on the weekends or after work. Bad hair days are now a thing of the past and I am convinced a simple black baseball cap is the perfect casual outfit look.
This fashion trend has also recently been spotted at fashion week, on some of our favorite follow-worthy celebs (hello Hailey Bieber), and far beyond the reach of a simple baseball game. Today we're sharing our current favorite baseball cap outfits to inspire your day from the stadium to the streets and beyond.
– Baseball Hat Outfits
If I'm being honest, I didn't know there were different types of baseball hats. So before we dive into all the baseball hat outfits, let's break down the current styles of hats further.
The four main categories include:
The Vintage Dad Hat
Let's kick this off with the most popular, and frankly my favorite style of baseball hat! Remember the boyfriend's jeans trend a few years back? Well, we're back at it with the dad hat. This trend is here to stay because of how universally flattering this style is.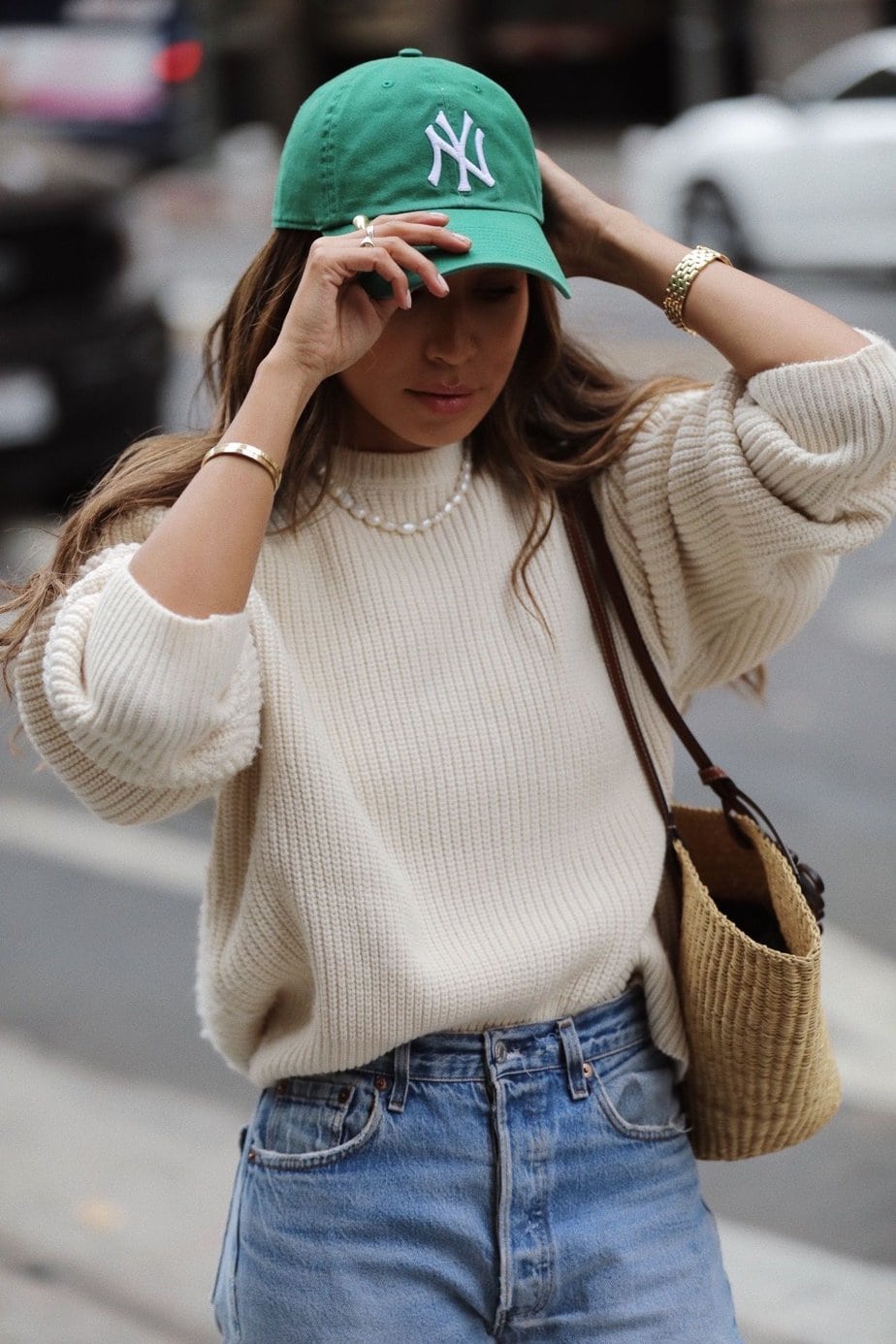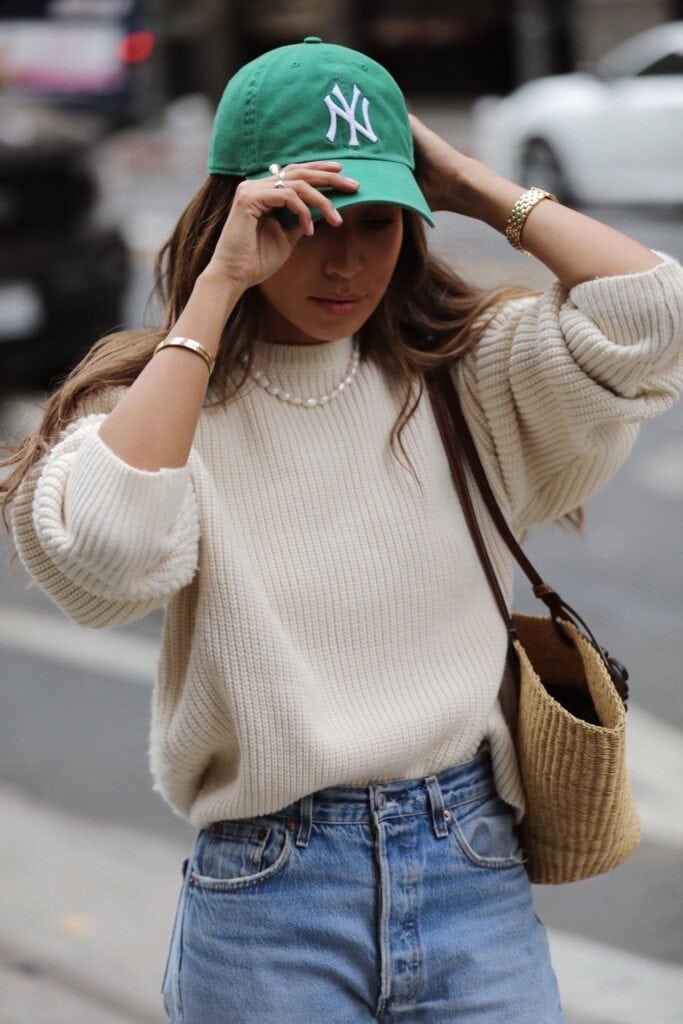 You could be a 20-year-old Instagram influencer or an actual 35-year-old parent; the dad hat trend is taking over. This style can be easily paired with basic sweats or rocked with a more fashion-forward look like a dress.
For those not familiar, dad hats have a classic snapback, 6-panel baseball cap with unstructured front panels and simple logos.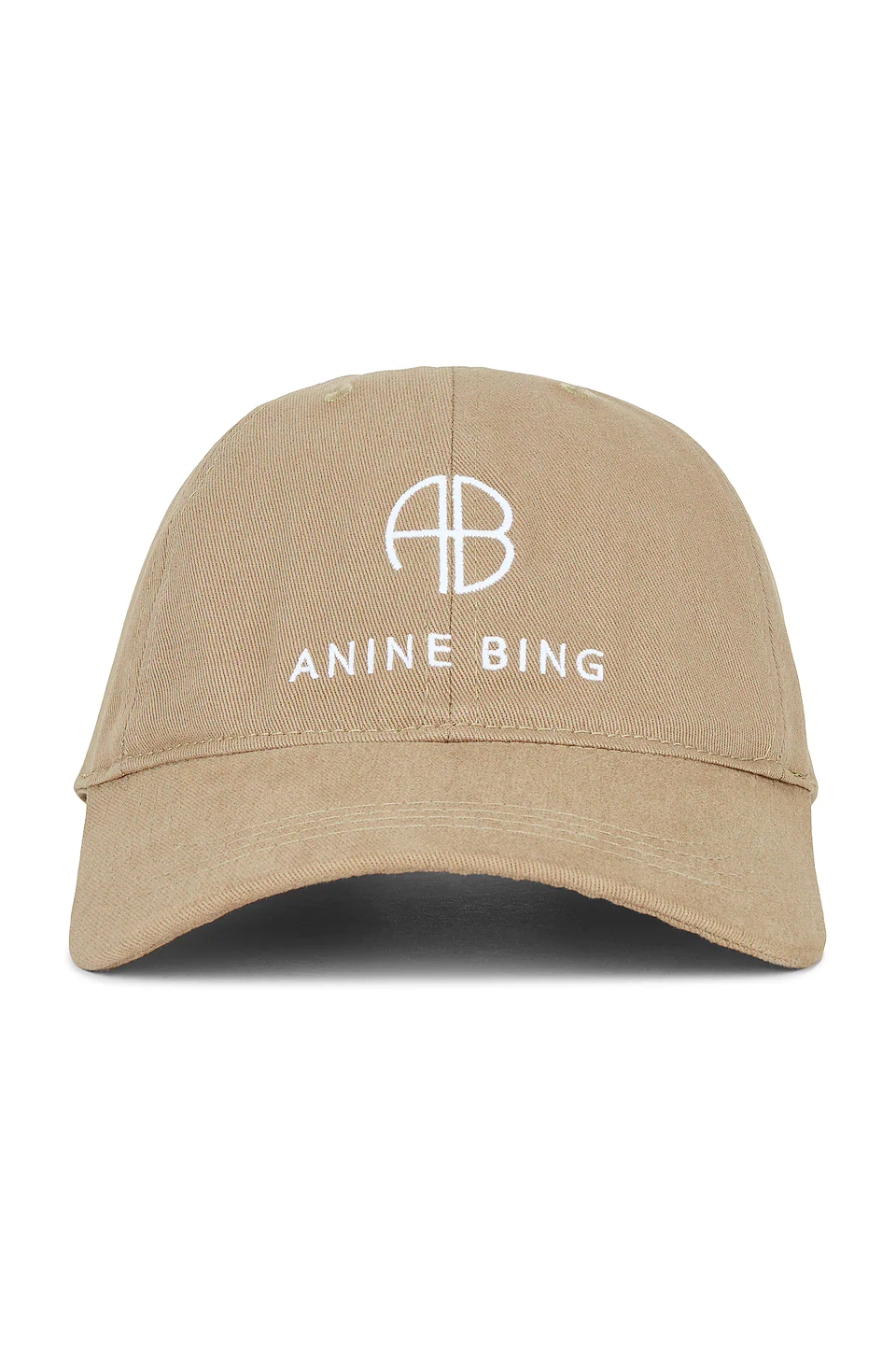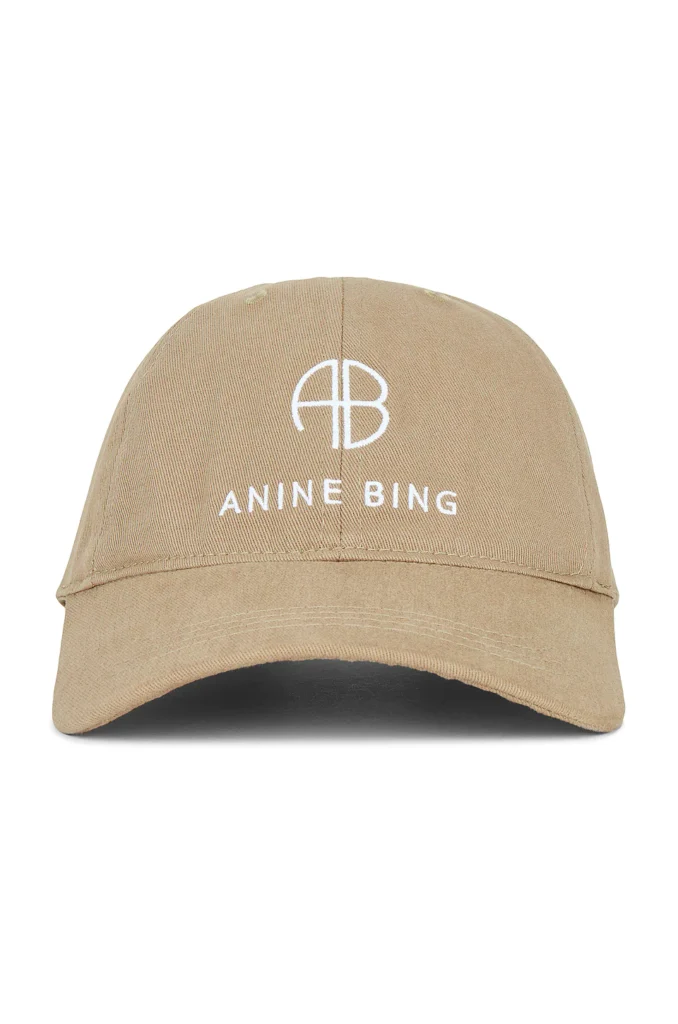 The Trucker Hat
A trucker hat has many names including a mesh cap, a netback cap, and the ever popular, trucker hat. This hat became famous by farming supply companies, agricultural workers, and truck drivers who would wear these hats while working cross country.
This style is distinctly recognizable by the plastic mesh backs and broad fronts, usually with world-famous quotes and logos appearing.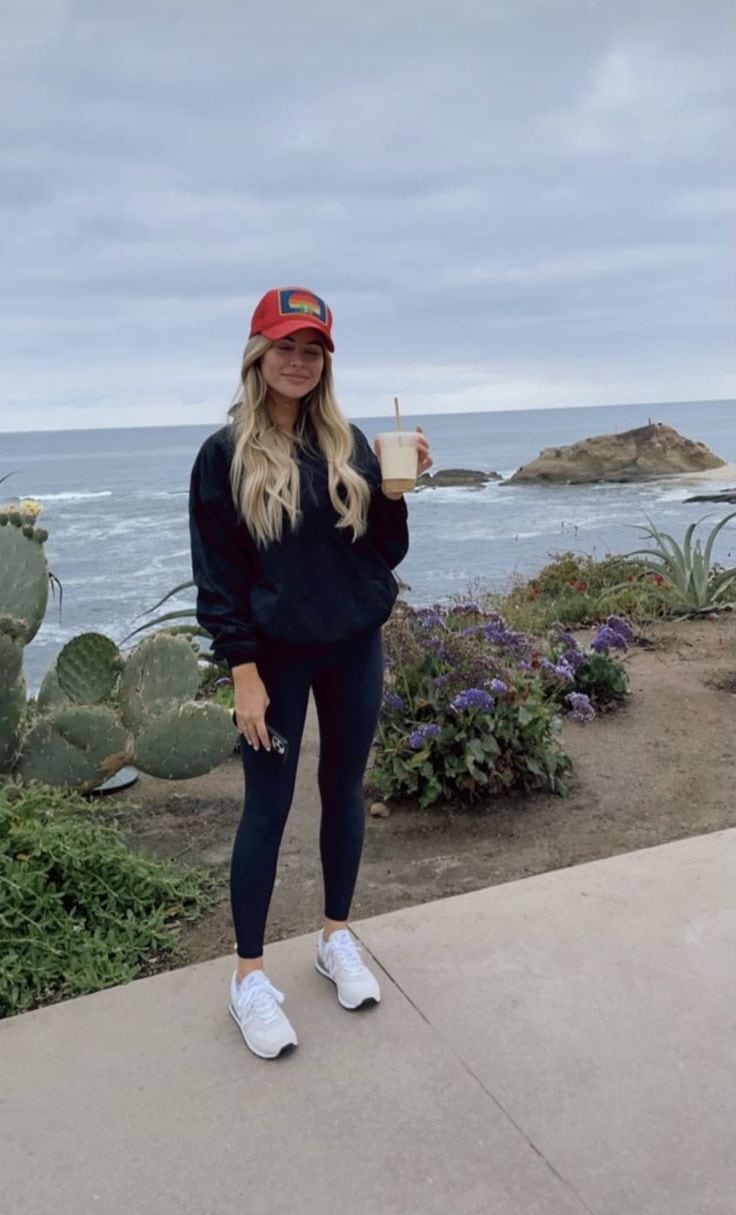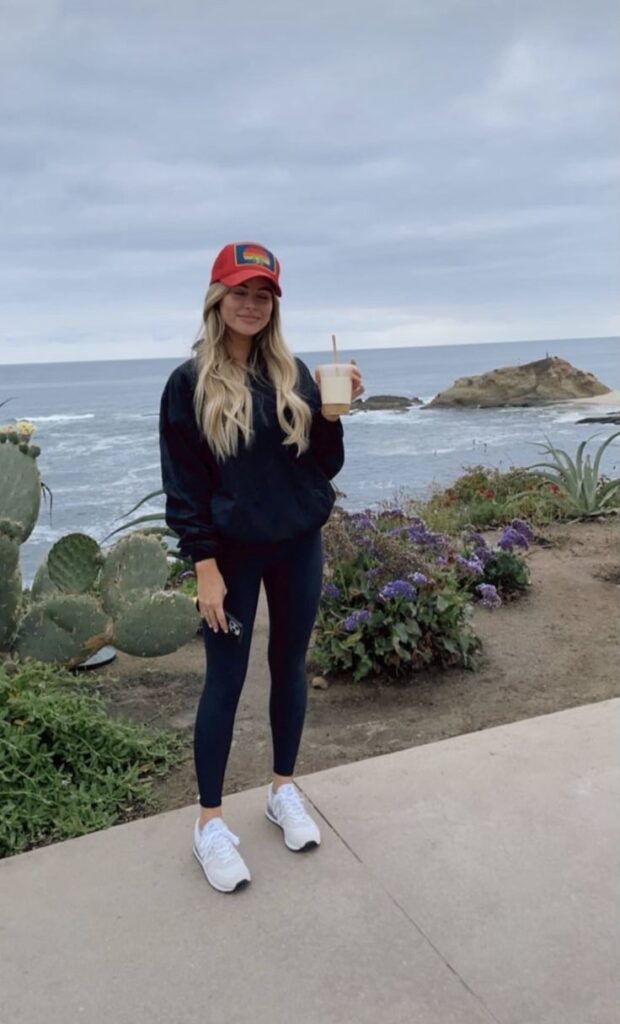 Remember the one rocked by Miley Cyrus with the quote "Go ahead punk, make my day", yeah, those are what we are talking about here. The trick to making this style worthy of a 2023 #hothat hashtag is how it's styled.
Clare V. Ciao Trucker Hat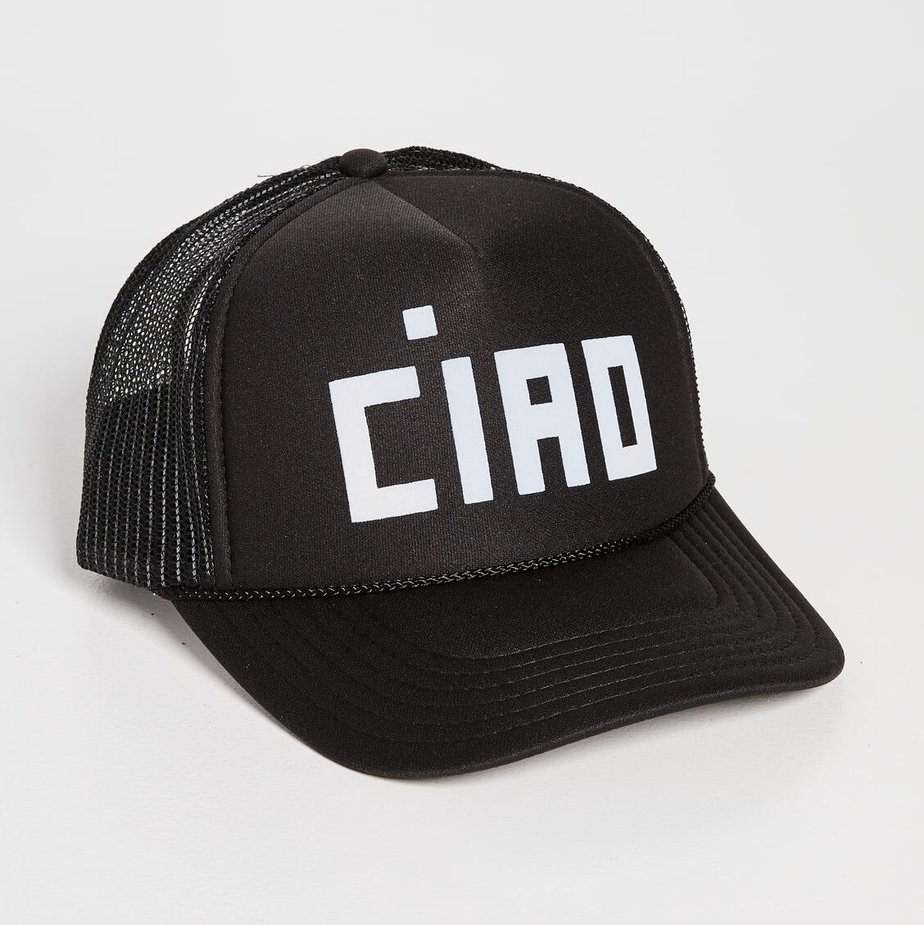 This style hat should always be worn facing forward for a smart and casual look but the key is making sure to pair it with an equally fabulous outfit. Did we mention this style is universally known as gender-neutral and is a one-size-fits-all?
How to Style a Baseball Hat
Mom Baseball Hat Outfit
White T-Shirt, Denim Jeans, Blue Baseball Hat, and White Sneakers.
Shop the Look

Sporty Baseball Hat Outfit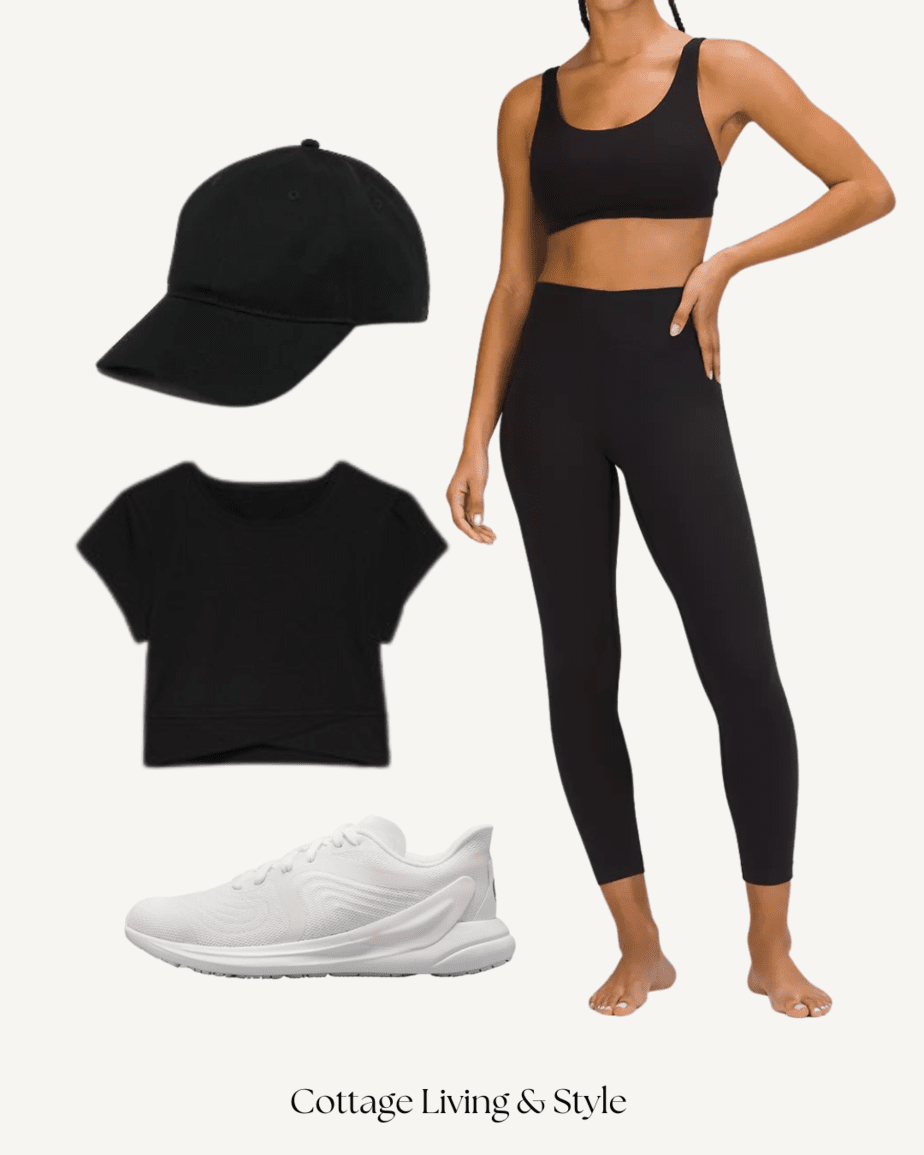 White Runners, Black Leggings, Black Workout Top, and Black Baseball Hat
Shop the Look

Minimalist Baseball Hat Outfit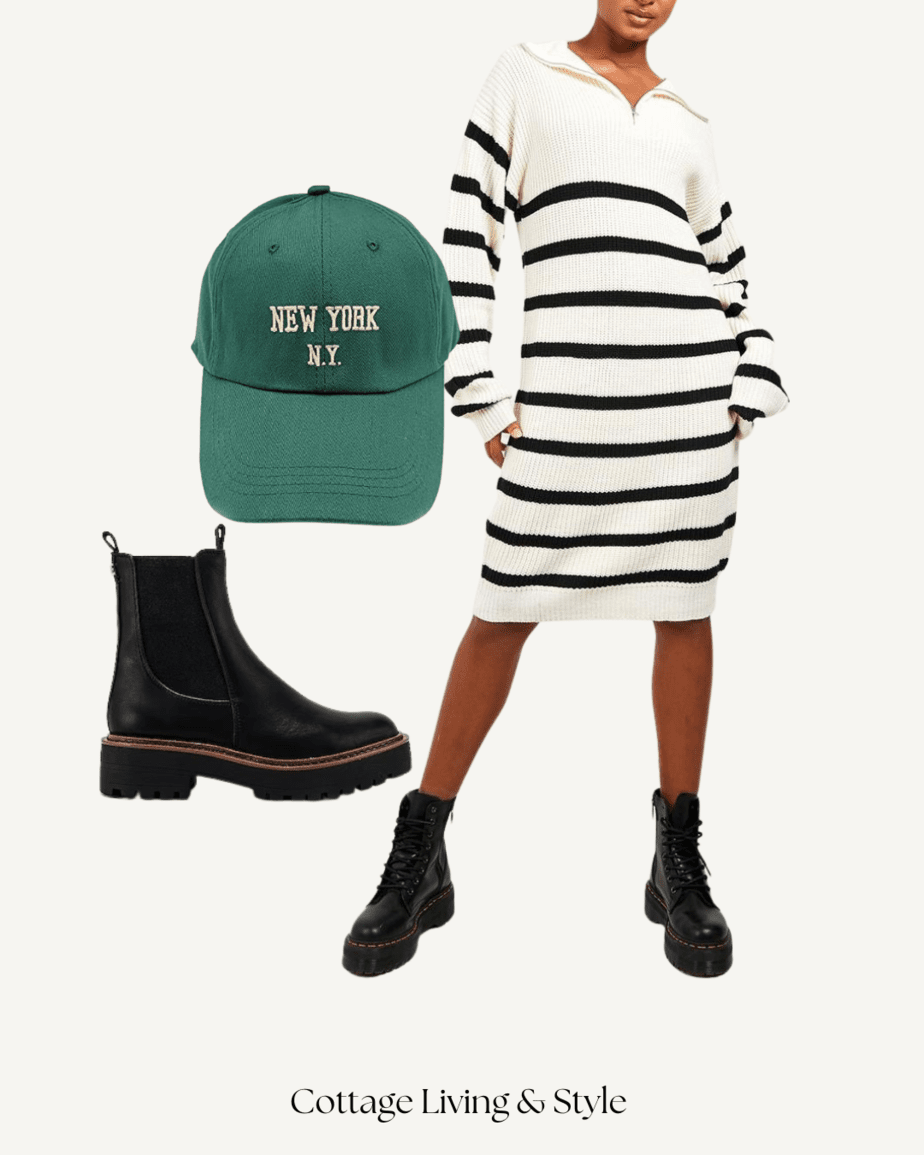 Stripe Dress, Black Boots, and Green Vintage Hat
Shop the Look

Girly Baseball Hat Outfit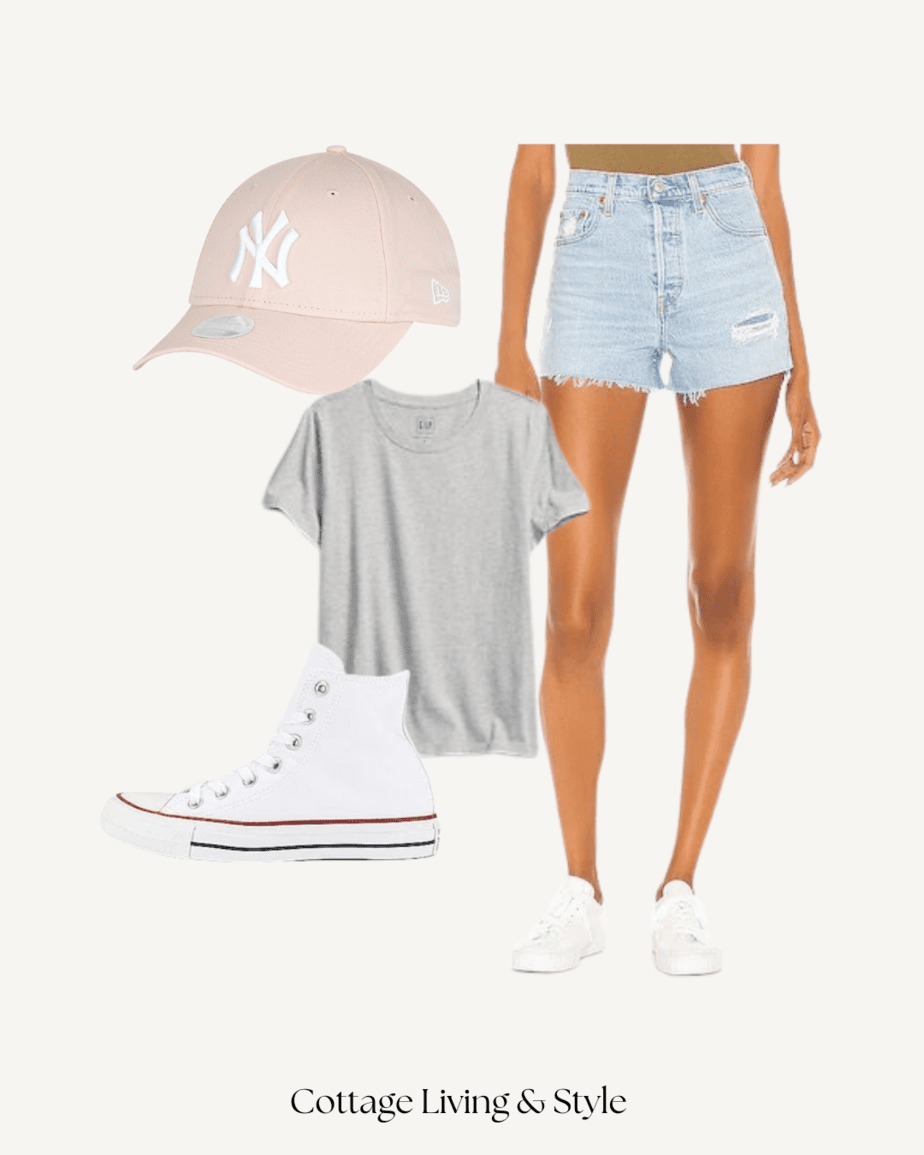 White High-top Converse, Denim Shorts, Grey T-Shirt, and Pink Baseball Hat
Shop the Look

Everyday Baseball Hat Outfit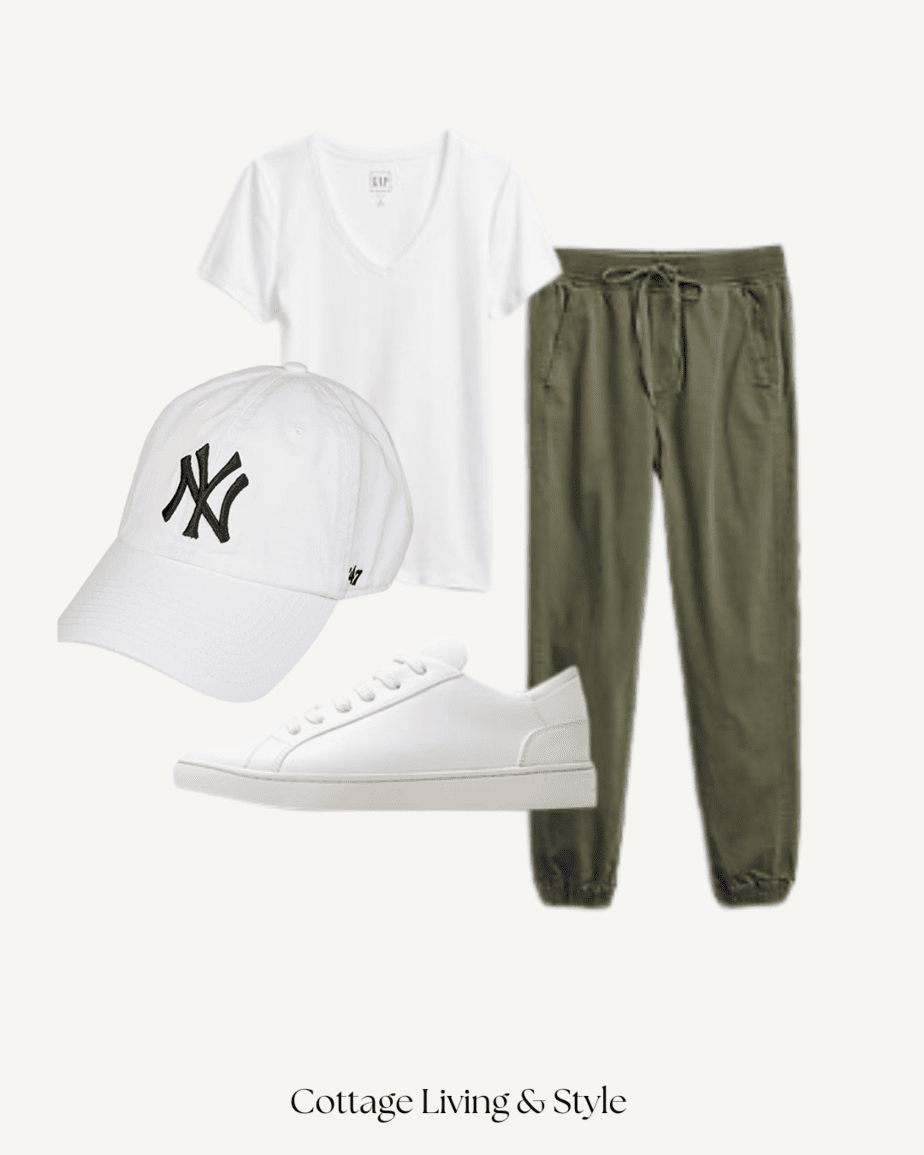 White T-Shirt, Cargo Pants, White Sneakers, White NY Baseball Hat
Shop the Look

Casual Baseball Hat Outfit
Grey Sweat Pants, Grey Sweater, Green Hat, White Sneakers
Shop the Look

Concert Baseball Hat Outfit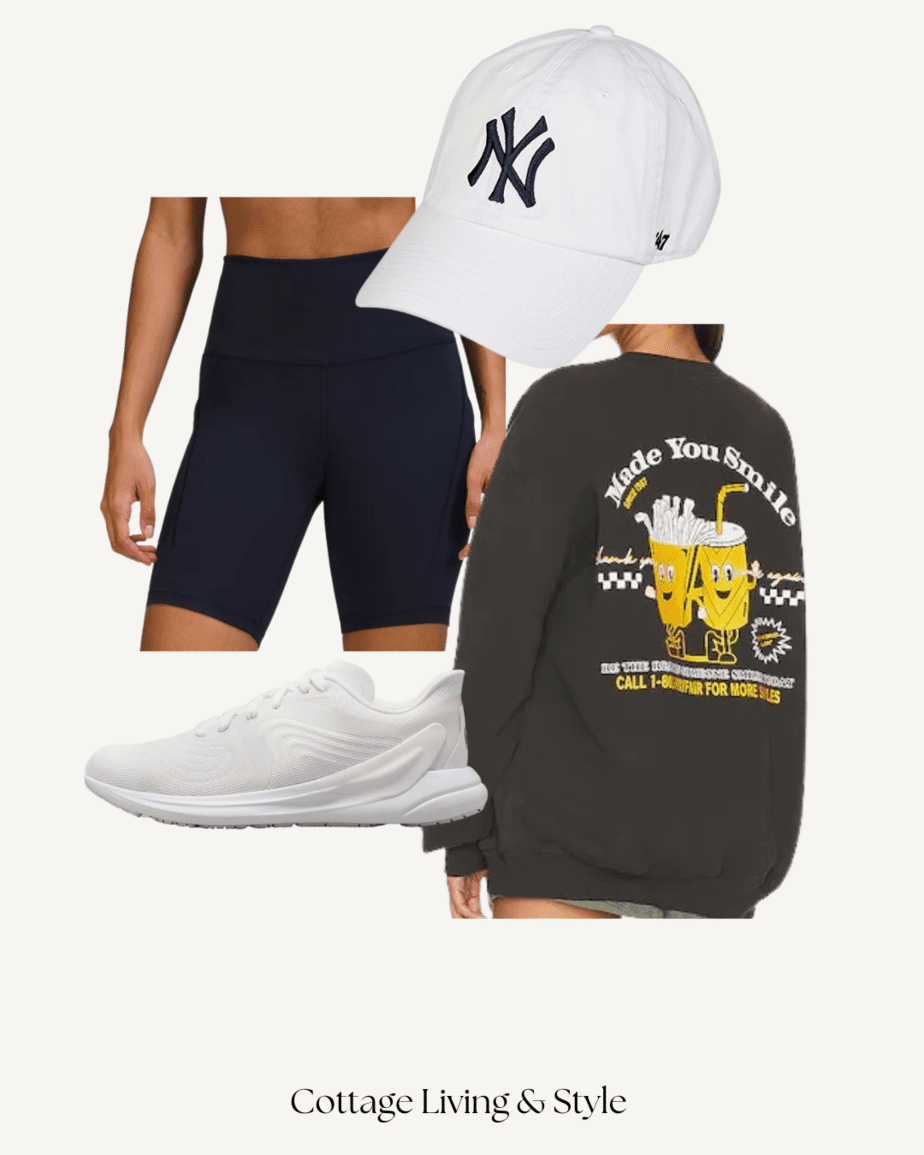 Long Sleeve Bank Tee, Black Biker Shorts, White Runners, White NY Baseball Hat
Shop the Look

Other Types of Hats we Love
Straw Hat
A staple in every girl's wardrobe, the straw hat screams class. This stylish hat and simple accessory will give any outfit an effortless look. Pair it with a t-shirt dress, skinny jeans, a denim jacket, or even a cute pair of chunky sneakers. The straw hat has no boundaries and will be a summer wardrobe staple. Our favorite way to style it right now in the colder months is with neutral colors, black leggings, and white sneakers. Who says you need to wait until July or be at a winery to rock this classic style? Kim Kardashian was recently seen rocking an oversized black straw hat with jeans and boots and we couldn't love it more.
Shop Outfit Details
Click on any of the pictures above to shop the items directly.
Bucket Hat
Looking for a fun everyday outfit accessory? The bucket hat is back! This fashion accessory will look amazing paired with loungewear or layered tops. We suggest wearing a tank top under a button-down or chunky top and then adding your bucket hat in a contrasting color to draw the eyes upward. Throw on a pair of blue jeans and you are ready for a day strolling around town with the family or the girls.
Shop Outfit Details
Click the pictures above to shop any of the items directly.
If you've recently bought a hat you love, we want to see it. Sharing is caring, remember!
7 Baseball Hats we also love!
The Roxy Women's Water Come Down Trucker Hat is both stylish and fun for the summer months ahead. It features both stripes and floral patterns (hello feminine!) and has a mesh back, adjustable closure for a perfect fit, and is a Roxy bestseller.
This vintage distressed trucker hat looks perfectly vintage without any flashy colors or logos, making it the perfect option for those looking to test out the trucker hat trend subtlety. What makes this hat extra perfect is the criss-cross back with a built-in ponytail hole! Did we mention it comes in 5 fun colors including pink?
This black leather baseball cap is uber stylish and made with genuine leather. This hat will give any outfit a stylish look and is perfect to incorporate into daily wardrobes with ease. Don't forget to make sure you fit the baseball cap, so make sure to know your head size before ordering.
We love the simplicity of this Blue Baseball Cap. Perfect for sports because of the breathable material, this hat is a classic in the making and will make any outfit the perfect outfit. There are thousands of baseball cap styles on the market but this one is simple and we're loving that for an easy feminine look.
Lululemon Fast and Free Running Hat
Check it out >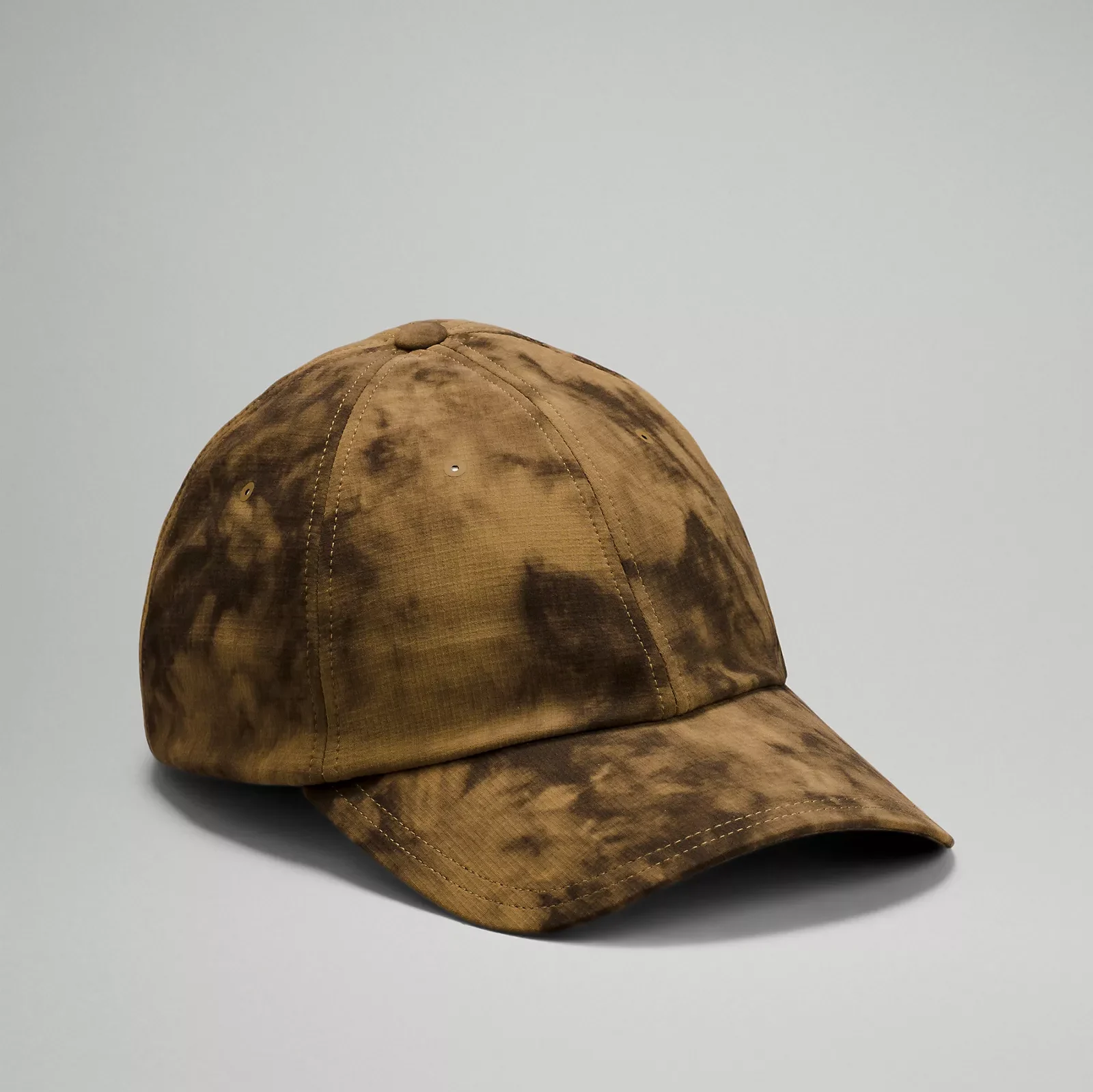 Fashion lovers can feel confident in the Fast and Free Running Hat by Lululemon. This lightweight hat will be your new go-to for way more than just running, but bonus points for the interior mesh that wicks moisture and the adjustable back for a custom fit. Currently available in 6 fun colors, this new baseball cap might just be your new favorite. Personally, we would style it with a maxi dress for a casual day running errands, or a crop top and jean jacket.
The Straw Boater Hat from Anthropologie is one of my favorite straw hats for the cottage. We love this hat because you can instantly dress up any summer dress in an instant.
A baseball hat outfit paired with an oversized band tee? We say yes, especially if it's this Kanga bucket hat. You can easily pair this hat with hundreds of different outfits or jackets. We'd even pair it with a trench coat for a fun spring fit.
I hope we gave you some ideas for baseball hat outfits that inspired you. Whatever hat you choose,