How to Make a Homemade Latte Like a Barista Using Your Keurig Machine
Here's how to make a latte with a Keurig that is delicious and super easy to do!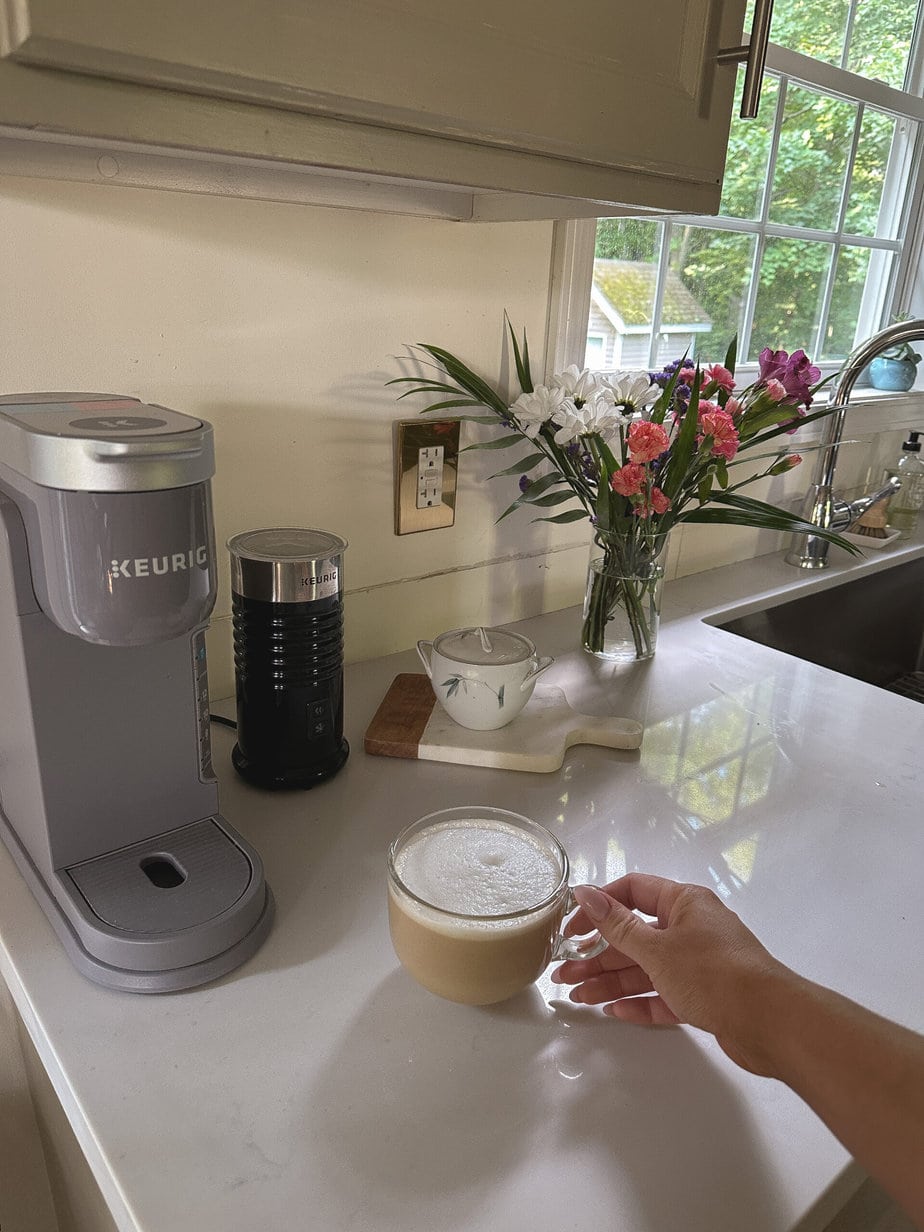 Today's blog is for anyone that loves coffee, or the fall season! This time of year, nothing beats a hot coffee or specialty drink. Pair that with your favorite fall sweater, comfortable slippers, and a good book, and we're talking about the perfect Saturday! We won't even mention a trip to the pumpkin patch yet because that would just put us right over the edge!
But in all seriousness, if you love coffee, you've likely at one point either owned or tested out a Keurig coffee machine. If you currently own any Keurig model coffee machine, it's still likely one of your favorite appliances for its ability to brew the perfect cup of coffee with ease.
While we love our French press, our Keurig's also hold a special place in our hearts. I still remember when these machines first came out; a local store in my hometown would sell all the various pods individually. We loved trying new brands, flavors, and even specialty drinks like hot chocolate and tea blends. In circa 2011, a hot cholate was the extent of a fancy Keurig beverage.
Keep reading to find out how to make a latte with a Keurig at home!
How to Make a Latte with a Keurig
Since those early days, many versions of the Keurig coffee machine are now available and the selection of brews is bigger than any local coffee shop could ever compete with. While each machine can easily brew a simple cup of coffee, some versions have the option for cold brews like an iced latte, come with built-in milk frothers, and even have pre-programmed timer options to make your morning just a little bit easier.
If you are looking to make the perfect cup of coffee or other coffee drink in a few simple steps at home, read on! We're reviewing a few of their top products and sharing our recipe for the perfect fall latte at home using your Keurig machine! Latte lovers, rejoice!
How to Make a Latte with a Keurig
What is a Keurig Coffee Maker
Keurig is a household-name appliance brand that offers consumers single-serve coffee products. In North America, Keurig actually controls roughly 20% of the packaged coffee market. Their main product is called a K-cup pod, which is a single serving of products that is ready to brew, like coffee, tea, or hot chocolate.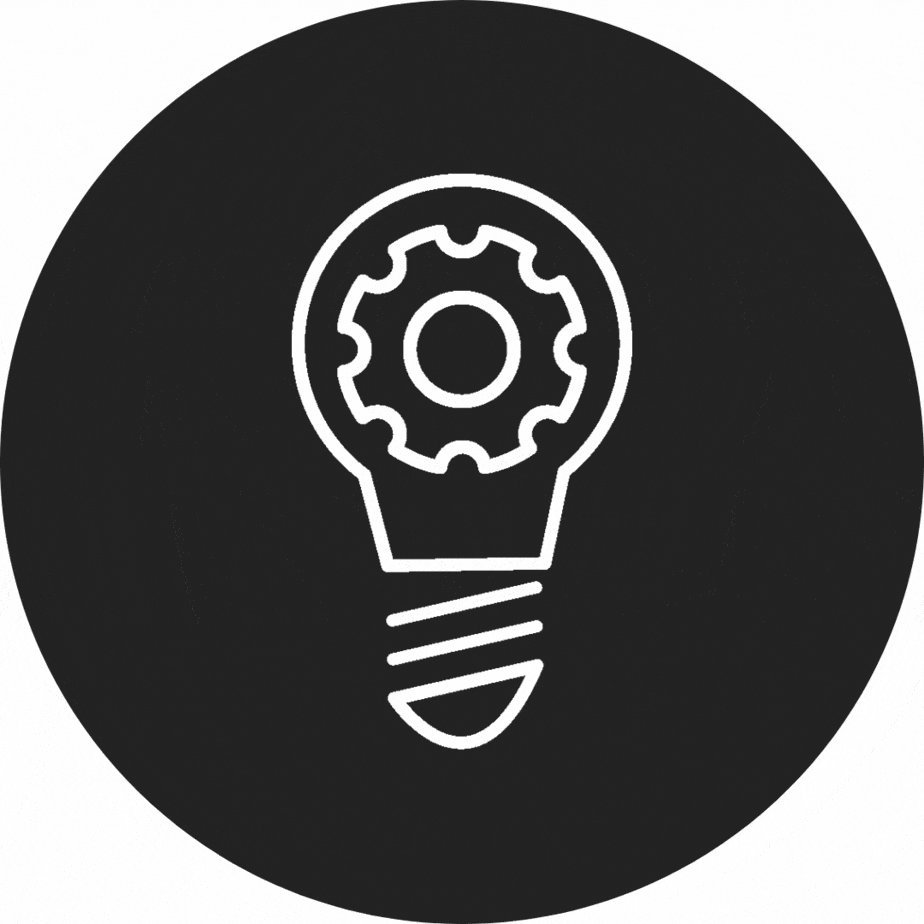 FAQ
Ok, so now that we are familiar with the Keurig machine, let's answer your questions about lattes!
What is a Latte?
Latte Facts
A latte is also known as a Cafe Latte.
A classic latte uses a ratio of one-third espresso to two-thirds steamed milk.
Coffee shops tend to take liberties with this ratio. Adding more milk will make the beverage extra creamy and rich.
Lattes are generally topped with a layer of foamed milk.
A traditional latte is a type of coffee that is made with espresso and hot steamed milk.
What Milk Should I Use for a Keurig Latte?
Milk is an essential part of the perfect latte. Whether you like your latte rich, smooth, frothy, or creamy, choosing the right milk type will help you achieve your perfect cup.
If you have no dietary concerns or preferences, choosing your milk will ultimately come down to how you like to sip your drink.
If you are someone with dietary concerns or personal preferences, any type of milk can be used to make a latte however frothed milk works best with certain types of milk, over others.
Whole Milk
Because of the high-fat content in whole milk, it makes for the perfect creamy texture when steamed. Whole milk is mild in flavor and will not overwhelm or overpower the taste of your drink.
2% Milk
While the fat content of 2% milk is slightly lower than whole milk, you will hardly notice the difference when it comes to the taste or texture of your latte. It's also slightly sweeter than whole milk, which can enhance the taste of your latte without adding syrups or sweeteners.
Almond Milk
This popular dairy-free option is perfect for plant-based people. Its slightly nutty flavor will enhance the underlying flavors in the espresso. Because almond milk is a bit thinner, it will not foam as easily as a full-fat alternative.
Soy Milk
Similar to almond milk, soy milk has a slightly nutty flavor that will add a bit of depth to your latte. Soy milk will froth more easily than almond milk, but less than a cow's milk product.
Oat Milk
A newer alternative on the market is oat milk! Out of all the plant-based options, this type is best for latte art! It is also slightly sweeter than other plant-based alternatives, so it will also add a bit of depth to your latte.
What Milk Tastes the Best in a Latte
If you can drink real dairy, whole or 2% will give you the best outcome. If your plant based on have allergies to dairy, Soy would be the best option for taste and milk foam.
Kinds of milk that will not work in a latte include sweetened condensed milk, coconut milk, rice milk, powdered milk skim milk, or flavored milk like chocolate or strawberry milk.
So now you are likely wondering, how do you make the perfect fall espresso beverage or latte in a Keurig machine? Lattes made by a barista in a coffee shop generally use fancy espresso machines and equipment but we promise you can make a delicious latte at home, that any coffee lover will enjoy, using a Keurig K-cup, milk of your choice, and a little practice.
What are Espresso Pods?
Espresso K-cups are now available! This is the entire reason why you can now make a latte at home using your Keurig machine! The best-tasting, eco-friendly, and readily available pod is this one. For today's latte, this is what we are brewing.
What is the Difference Between Coffee Beans and Espresso Beans?
So what is the difference between a drip coffee bean and an espresso bean? The answer is absolutely nothing! The difference, however, is how the beans are roasted, blended and ground, and brewed.
Drip coffee machines operate at room temperature. In a drip coffee maker, water is dripped over the beans and gravity does the work of pulling the water over and through the bean and into your cup. Espresso makers pressurize the water before it reaches the bean, and is pushed through it.
So, while a Keurig cannot make a true Espresso, you can brew perfectly roasted, blended, and ground beans to an espresso perfection in your Keurig machine at home. If our selection above is not your style, be sure to pick a dark roasted K-cup to mimic an espresso and ensure you brew on the strong setting.
Reusable Filters
While not a new concept, using a reusable K-cup pod like this one will allow you more options for both coffee and espresso beverages at home (more than the 500+ options currently available to purchase).
We love these pods as an even more eco-friendly alternative to those one-time-use cups (even though they are now biodegradable) and you get to use your favorite coffee grounds that may not currently be available in pod format. We love using locally roasted beans on a daily basis, so the reusable filter is the perfect option.
How to Steam Milk
Now that we know how and which beans to brew in your Keurig, it's time to talk steamed milk. The easiest way to steam milk is using the built-in milk steamer feature if your machine has this, however, if it does not, one of these separate milk frother options is ideal. We love these because they heat and froth simultaneously and take up little counter space. Using only a cup of milk will be the perfect ratio for a large latte beverage.
Keurig Frother
This awesome kitchen gadget can make hot or cold frothed milk which is great for lattes, cappuccinos, and iced coffees.
For a more cost-effective milk frothing solution in the comfort of your own home, you can heat milk in a saucepan or in the microwave and froth using a good old-fashioned whisk or a $15 frothing gadget like this steam wand.
Frothing Wand
Get 5x the frothing with one easy tool! This handheld whisk is an easy way to get the froth you love so much.
Keurig Machine Models to Consider
Now that you know how to make the perfect latte using the base model Keurig machine, let's explore a few of their models for even fancier coffee beverages.
This machine would be considered a base model Keurig at a great price point if you are just starting out on your at-home coffee journey. This model will brew 3 cup sizes (6, 8, and 10 oz), has a 36 oz reservoir, and brews easily using the brew button. This model will also work with a reusable coffee filter pod.
New to the Keurig family, this model allows you to enjoy full-flavored ice coffee beverages and standard hot brews thanks to the new cold button feature. This machine also comes with a new "strong brew" button, allowing you to make stronger coffee to suit your taste (and perfect for a latte). Like the standard model, it also comes in the same 3 sizes and has a slightly larger reservoir of 42 oz.
This model was specifically manufactured for lattes and cappuccinos thanks to the SHOT button. This little button gives your drink a 2 oz concentrated shot of coffee, mirroring an espresso shot. With the built-in steamer and frother, it allows you to create barista-quality beverages within minutes without a real espresso maker. This model also has a 12 oz cup size option, perfect for extra slow Saturday mornings. Hello, Keurig latte!
K Cup Holder & Flavored Syrups
While not a requirement by any means, we do love a fun K cup holder to display all your favorite coffee pods. We generally have a good mix of standard and specialty K-cups on hand at all times, in case a craving hits mid-afternoon for any number of popular coffee beverages. We love these options if you are looking to spruce your at-home coffee counter.
Flavor syrups are a fun treat from time to time, and can drastically change the taste of your latte or cafe au lait. Did you know that you can easily make your own syrup instead of buying store-bought versions that are chalked full of added chemicals and artificial ingredients? Here is a simple recipe option for classic caramel syrup. A caramel latte is an editor favorite in the cooler fall months.
How to Clean Your Machine
Like other appliances, your Keurig coffee machine should be cleaned FOUR times per year for optimal product and health. Cleaning is simple! Wash the removable pieces like the reservoir, tray, and holder in warm soapy water and let dry. To "de-scale" the inside of the machine, run a mixture of equal parts water and white vinegar through the cycle to ensure any bacteria are removed.
So, who's ready to make the perfect fall latte using their Keurig machine? We promise you will not be disappointed.