To our Husbands: 12 Items from Indigo to Complete your Wife's Holiday Shopping
Whether you're shopping for your wife or the woman in your life. These 12 Indigo gifts for her are not only affordable but actual gifts we KNOW she'll love.
Every year, about five days before Christmas, my husband, in a frantic tone, asks me what small things I would like for a gift. Because this is a game we play every Christmas, so I usually have a small list going to send along. Can you relate?
If so this is the perfect gift guide for you. Becasue not only are these gift ideas readily available, but they are very reasonably priced. Meaning they won't break the bank, but I can promise they are gifts worth giving!
Indigo has so many amazing finds this year and we've rounded up our current favorites. All you need to do is forward him this email!
Indigo Gifts for Her
We wanted to put together a list of affordable gift ideas that range from $20-$100. These are all editor-approved, woman-approved gifts that we know the lady in your life will not only enjoy but use.
This aesthetically pleasing stone is the trendiest way to enjoy aromatherapy! It's hand-formed and crafted with bisque-fired stoneware. Simply drop 5-10 drops of your favorite essential oil onto the pebble then sit back and enjoy the lightly diffused scent at your bedside, work desk, or wherever you desire!
Sent Pebble
Not only is this very aesthetic, but it's perfect for the wife who loves aromatherapy and decor.
Since the 1800s, UK-based Mason Cash has created ceramics and cooking tools that meet the demands of bakers around the world. Indigo now carries a large selection of these products, but we're currently loving the multi-measure set! It's the perfect way to start your collection.
Mason Cash Measuring Cups
Mason Cash knows how to create ceramic mixing bowls and cooking tools. Perfect for the lady who loves to cook!
Butterflies flutter among blooms in this adorable porcelain mug. I personally think coffee tastes better in a pretty mug and that theirs always room in the cupboard to add a new one to the collection!
Strawberry Fields Porcelain Mug
We promise she'll adore the butterflies fluttering among blooms and leaves that pop against the cream mug!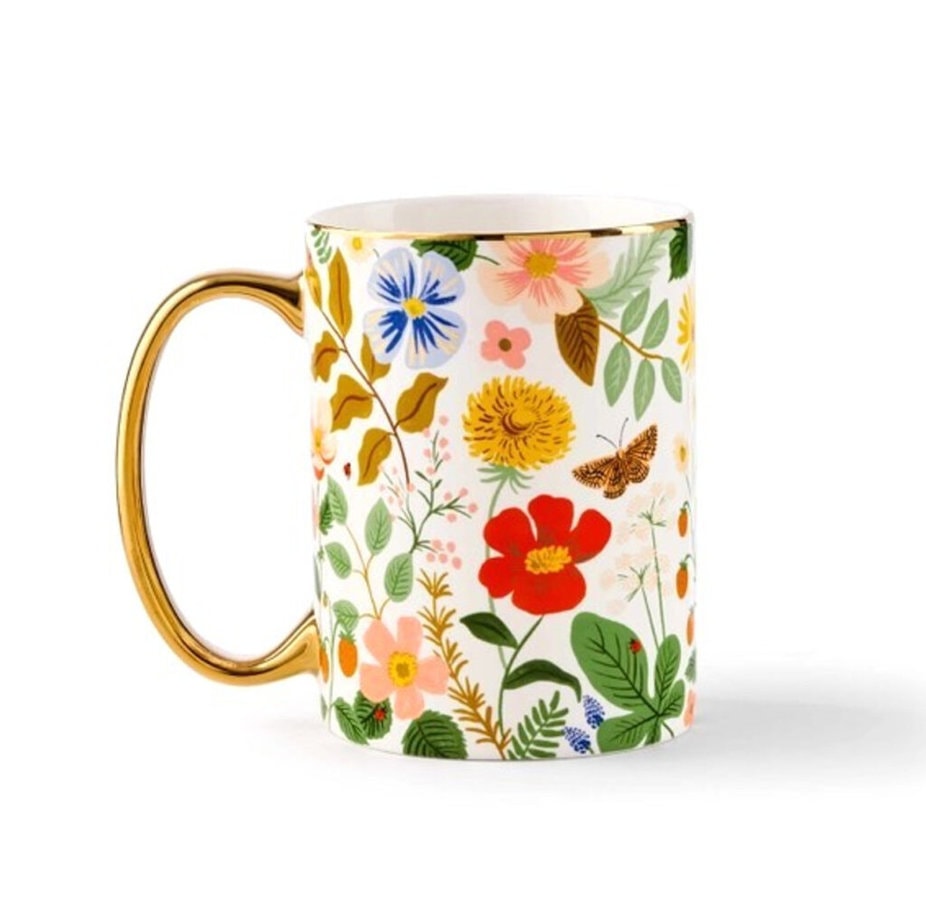 For all my sisters who love to read, this is the ultimate Indigo gift for her! It's even on my Christmas list this year for obvious reasons. It's packed with tons of features the original kobo had plus 32GB of storage. The Libra 2 has an ergonomic design that can connect to Bluetooth so you can listen to Kobo Audiobooks.
Kobo Libra 2
The new Kobo has a faster E Ink screen, more storage, and even Bluetooth technology so you can now listen to Kobo Audiobooks!
If the woman you are shopping for loves to cook, the Always Pan is a must! Trust us, she'll love it. It's designed to replace 8 traditional pieces of cookware and is covered in non-stick ceramic coating.
Always Pan
Designed to replace 8 traditional pieces of cookware! It's a viral pan for a reason and we know she's going to love cooking with the new Always Pan.
Warm toes and hearts this holiday season with these adorable lounge socks by Indigo. They come in four colors (steel blue, mink, dune, and ivory) and are buttery soft for lazy lounge days. I have these in all four colors and LOVE how they look and feel.
Lounge Socks
These cozy and soft socks come in several colors, and are perfect for homebodies!
Included in the famous Jilly Box for a reason, this candle is a mix of muted vanilla, cedarwood and sandalwood and gives off serious woodland vibes. This soy candle is a favorite of many and is now available at Indigo for easy shopping and shipping!
Woodland-Scented Soy Candle
Muted notes of warm vanilla, mixed with cedarwood and sandalwood. It's a blanket of nostalgia and warmth. We promise she'll be so excited to light it!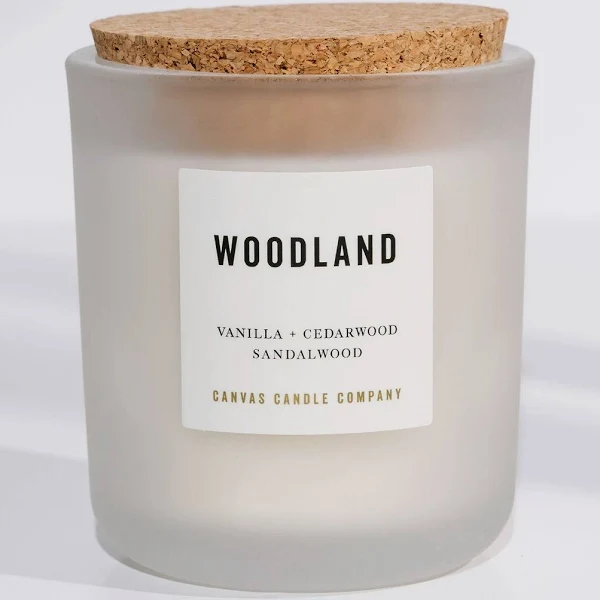 If your significant other loves to journal and keep lists, this book is for them! This little journal is filled with promos and exercises designed to coax out your inner storyteller. Once you complete this book, you will have a wealth of memories and personal knowledge at your fingertips. I've been working on mine for almost a year now and can honestly say how truly joyful it made me to just write out my thoughts.
The Story of my Life Journal
This self-guided journal is filled with prompts and exercises designed to collect a wealth of memories, anecdotes, and personal knowledge.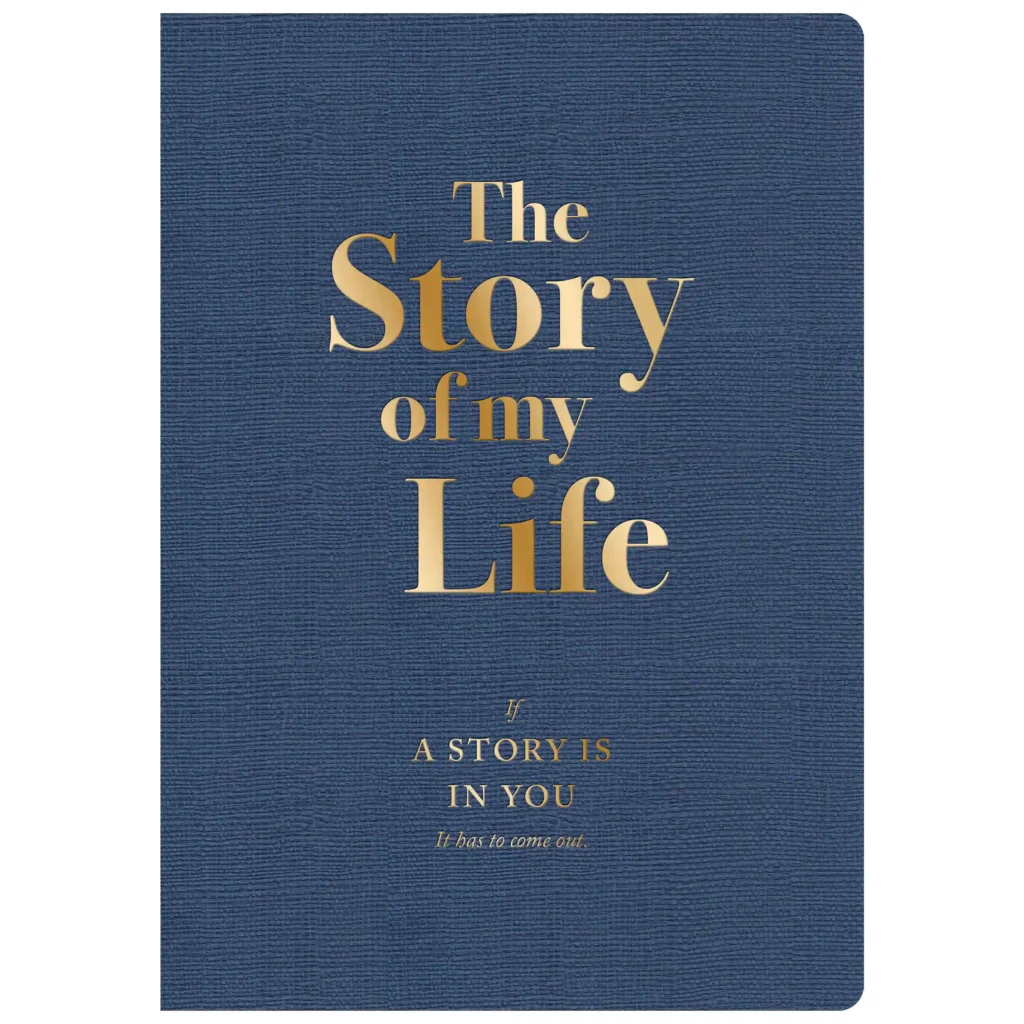 Does the woman in your life love fashion and values style? Then you'll probably want to grab her these sheepskin boots. They are equally as comfortable as they are cozy. Perfect for cooler climates!
Platinum Mintaro Sheepskin Boots
The ultimate cozy gift for the woman who lives in a colder climate. These comfortable and snug Albany slippers wrap your feet in natural sheepskin.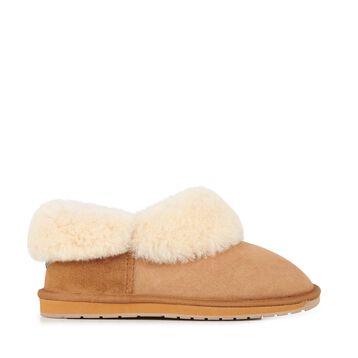 Maybe you've seen this around the internet for a time or two. But The Five Minute Journal is popular for a reason. It's a great way to create a daily practice of self-reflection, designed as a simple and effective everyday ritual to feel happier.
The Five Minute Journal
Help her create a daily practice of self-reflection with The Five Minute Journal. Its combination of proven elements helped create a happier life.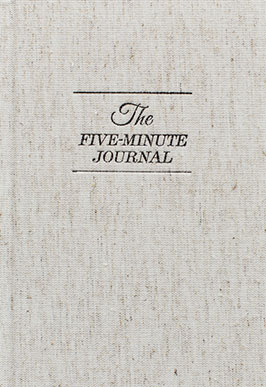 This is one of our favorite indigo gifts for her because it combines sleep, meditation, and self-care. Perfect for any lady in your life, especially those who are into wellness or want to take better care of themselves. All products are enriched with cannabis Sativa seed oil, lavender, sandalwood, and vanilla.
Deep Sleep Wellness Gift Set
Multi-purpose products, a step-by-step guided routine with aromatherapy, tension relief, and a mediation playlist to help her get a deep sleep.
Stocking Stuffer Idea!
Aesthetic office supplies make a great, but practical gift idea that you can bet she'll use.
Stationary junkies will go wild over these water-based, muted highlighters. One end has a chisel tip for highlighting and the other has a bullet tip for writing and underlining. The colors are beautiful and a step up from the old-fashioned highlighters you had growing up!
Zebra Midliner Highlighters
Classic, but aesthetic, water-resistant ink that is perfect for the office. We know she'll put this to good use.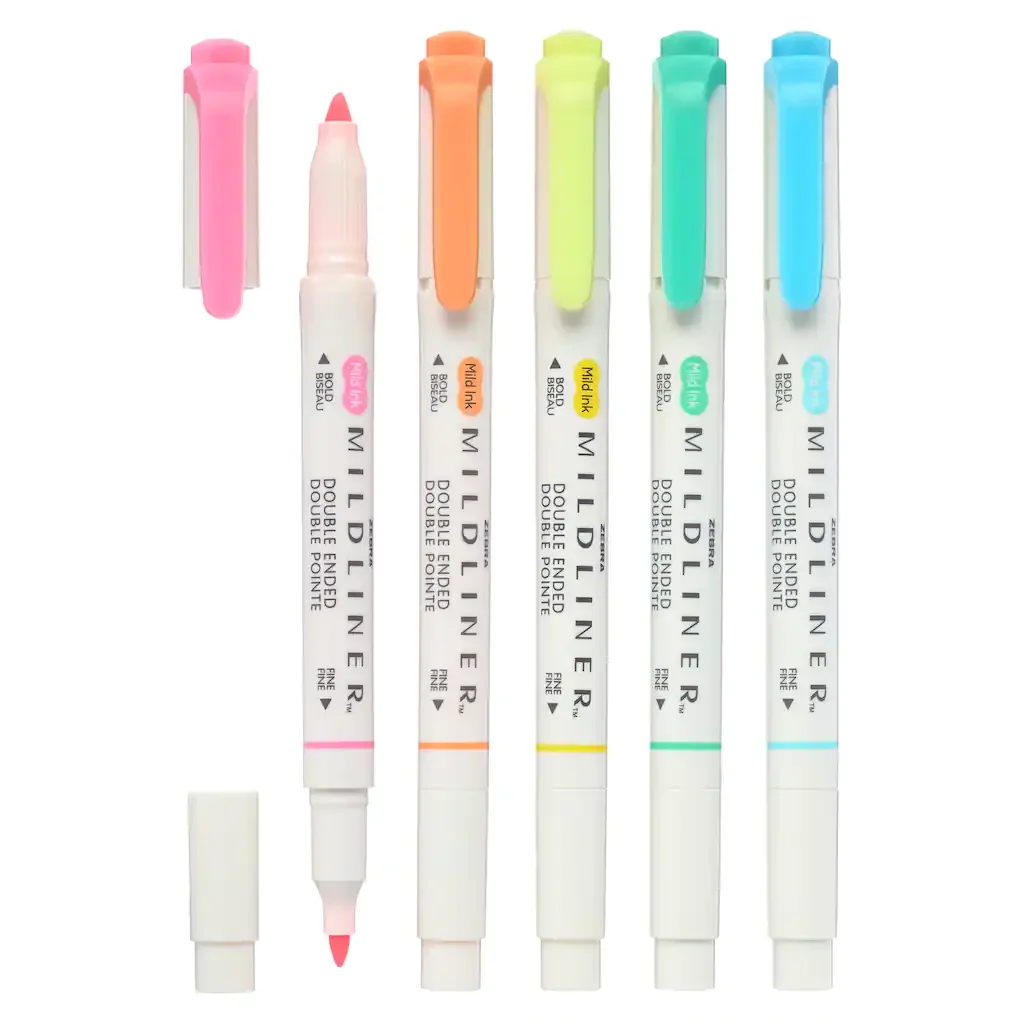 Did you pick up other fun goodies from our Indigo gifts for her guide this season? We'd love to see what you got (and promise not to spoil any secrets)!