Upcoming Design Projects in 2020
What a week it's been over here, between working on the blog or rather fixing it (thanks to the site being down), and putting up a galvanized roof at the cottage. I've had very little time to sit down and update you all on our upcoming projects for the rest of 2020.
Earlier this year I toyed with the idea of sharing more of my passion for interior design and home styling on the blog. To be honest, I felt like I was doing myself and my readers a disservice by not sharing it. So my plans are to share realistic projects, and tangible ways to update whatever space you currently in. As much as I love seeing the inspiring photos designers share, and the multimillion-dollar homes being built, it's just not relatable in my opinion to the majority of my audience or myself.
So I want to challenge myself to share easy makeovers that you can make to your own home regardless if you rent or own. I want to give my home makers and stay at home moms a place to find inspiration for their next design projects. Most importantly I want to be a resource for learning to design a beautiful life.
Upcoming Design Projects in 2020
As I write this we're nearing the end of September, it's actually the first day of fall. Which doesn't leave very much time to complete the upcoming design projects I have planned for this year. But I'm hoping we can get a few of these projects completed in the next couple of months.
The Cottage Bedroom Makeover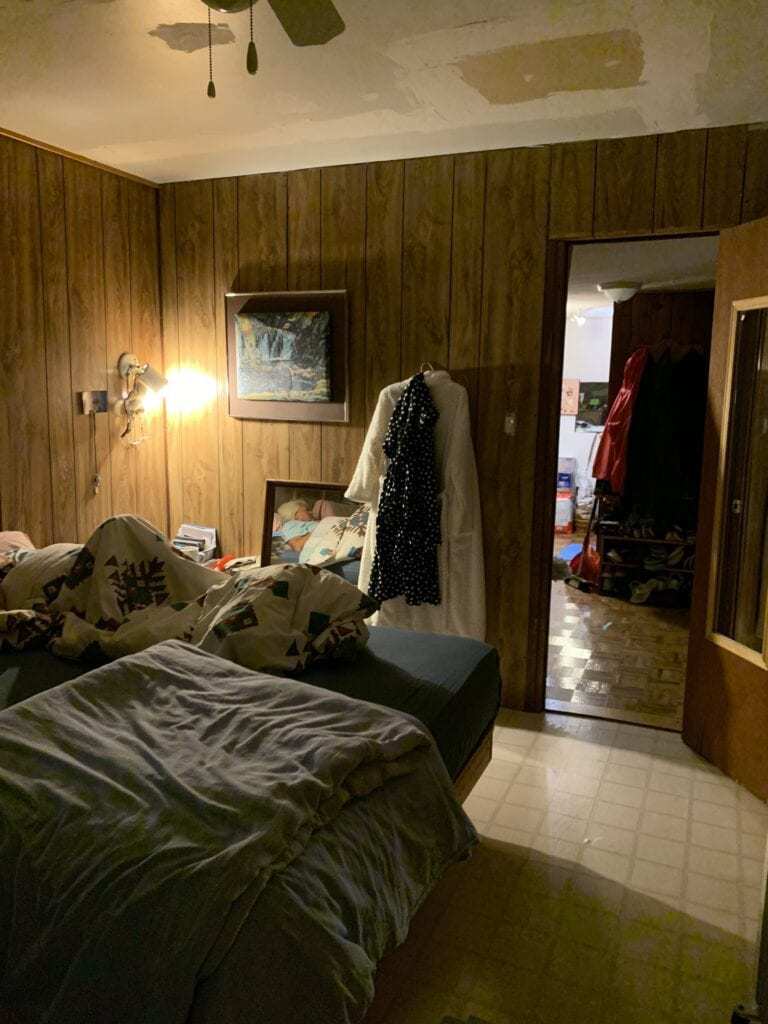 Let's start with the cottage project first. We are working with a few amazing brands to complete this project which means we have deadlines! We're also in a rush to finish this project before the weather turns since the cottage does sit on an island (and winters are tough there).
Our plans for a bedroom makeover include painting the wood paneling and putting up new drywall. We will also be looking into installing new flooring and getting rid of the current floor tiles. We will also be changing out the blinds, bed frame, mattress, and most importantly designing a space my parents will love since it is their bedroom we're making over.
The Kitchen
Well, you might have read previous posts we shared about painting the sage green kitchen and installing shiplap. But then I had problems ordering the shiplap and we're still waiting to finish the job. So Phase 1 of the kitchen makeover is currently 3/4 of the way finished and I'm optimistic we will get it finished before the end of October. Phase 1 is putting up the rest of the shiplap, paint it and add the finishing touches to the cabinets.
The Bathroom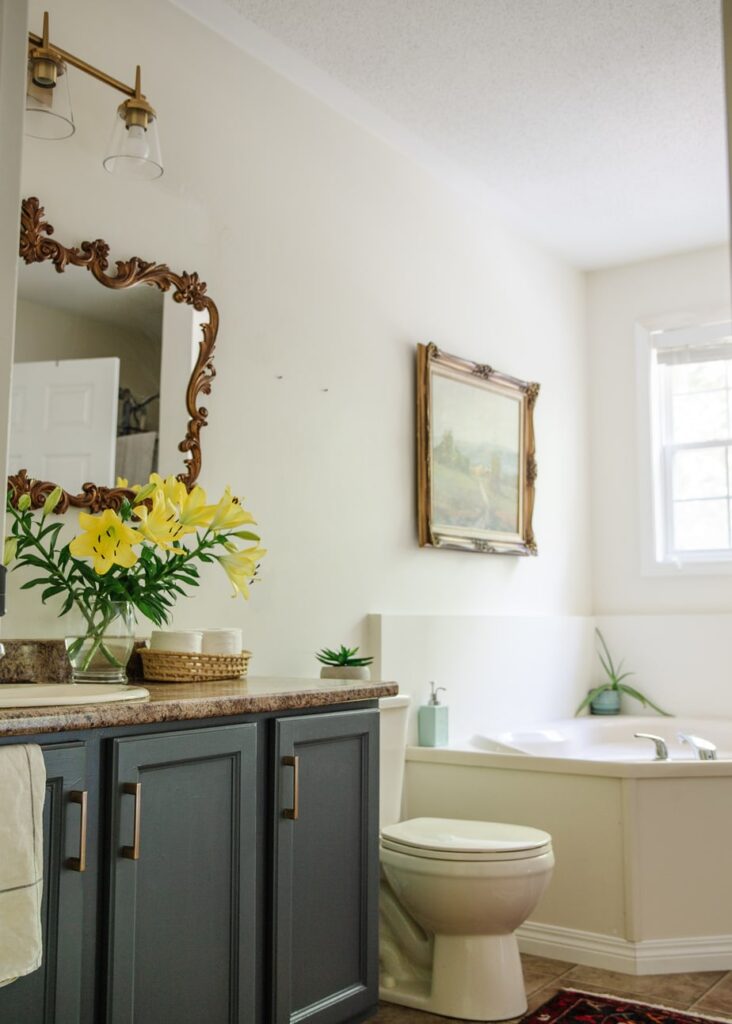 We also started working on Phase 1 of the bathroom. I shared our European Farmhouse design plans (which everyone loved by the way), and I wrote the post about painting the cabinets and also shared 11 simple bathrooms updates from Amazon. So in order to complete phase 1 of the bathroom remodel, we will need to install beadboard, paint the walls, and install tile around the bathtub. Phase 2 will be more structural as were planning to extend the shower out and install new flooring.
The Bedroom
I saved this one for last because it's the one I am most excited about. We're working with Article and Haven Sleep Co. over the next few months to create an entire bedroom makeover. You've seen some of the progress so far with our Wall Sconce Lighting but I am so excited to bring you along for choosing paint colors, rugs, and everything else that goes into this project.
So that is all we have planned for our upcoming design projects (that I can think of) for 2020. I'm sure there will be a few more that will show up, but I'm really trying to focus on starting and finishing one project at a time. But next year is an even bigger year, and full of bigger projects. Like potentially building new garage, and a backyard makeover!
I would love to know what you're working this year? and which one out of our upcoming design projects are you most excited to see?